2020 has almost come to an end. With the covid pandemic this year forcing people into quarantine, the video game industry has grown faster than ever before, with mobile games spearheaded the trend. In this article, we would list out the Top 10 Best Games In The World For Android, along with their general description.
Top 10 Best Games In The World For Android
1 - Minecraft
One of the most popular games in the world – Minecraft pretty much needs no introduction. This survival game can offer hundreds of hours in playtime, along with an optional creation mode in which you can craft your own world endlessly. There is also an adventure mode, which is the survival mode but with various restrictions that can spike up the gameplay. Overall, this game is definitely worth your money, and it is suitable for players of any age. 2 - Fortnite
Epic Game's free-to-play battle royale has the biggest twist in gameplay - besides fighting each other to the death, players also gather resources in the environment to build structures, which can be used for various purposes like protecting fallen allies, getting the high ground... etc. Fortnite also has fairly low graphics requirements and crossplay between Mobile and PC, something no other battle royales have. The weakness of Fortnite is that you might not like the style, as is the farthest away from "realistic". Overall, Fortnite is the best battle royale game on mobile. 3 - Call of Duty Mobile
This is a mobile game based on one of the biggest shooter franchises in the world, Call of Duty. Due to their prior experiences of designing shooters, it pretty much took no time at all for Call of Duty Mobile to carve out its own territory in the "top battle royale" list. The game exploded in both India and the world when it was released - and its player base has been pretty stable ever since. The battle royale mode is not the main attraction of this game, however, as the normal game modes seem to be heavily focused on.
4 - GTA San Andreas
One of the best selling Rockstar games has been ported into the Android platform, fully remastered and optimized. GTA San Andreas is an open-world action-adventure RPG with over seventy hours of content - possibly more if you are a completionist. The game performs pretty well on most mid-tier android devices. In this game, you would step into the shoes of Carl Johnson and walk the part of crime and corruption why trying to uphold your honor and protect your family.
5 - Genshin Impact
Genshin Impact is the newest mobile RPG blockbuster this year, made by miHoYo of Honkai Impact 3 fame. The game is probably the most ambitious mobile open-world RPG to date, with beautifully designed maps just as big as any famous open-world titles in the market like Witcher 3 or Breath of the Wild. You would be able to climb mountains, swim across rivers and glide all over the huge world map, taking in beautiful sceneries on the way. No other mobile ARPGs have had this amount of effort put into it. 6 - Garena Free Fire
Free Fire's player count per match is half the size of PUBG, with only 50 players fighting in a smaller map – each match would last approximately ten minutes. Overall, it is a great midway title, if you enjoy something shorter than the usual PUBG. After PUBG Mobile was removed from the country, Free Fire has climbed to the top spot amongst battle royales in India.
7 - Stardew Valley
Stardew Valley is a life/farming sim that can easily create hundreds of gameplay hours for players who are interested in the usual farming games. Things start off rather simple, with you growing some crops and raising a chicken – but soon enough you would be controlling fields and massive ranches while exploring a mysterious dungeon. Stardew gives you massive hours for your money – probably the most efficient purchase on this list. 8 - Arknights
This game is pretty unique in the genre, being a tower defense with gacha elements. In Arknights, you would build up a roster of characters through the gacha system then use them in place of the "towers" to fend off waves of enemies in maps. Each character would have their own stats, skill, traits, abilities… just like an RPG. The map designs are super unique as well, with each new level a fresh challenge.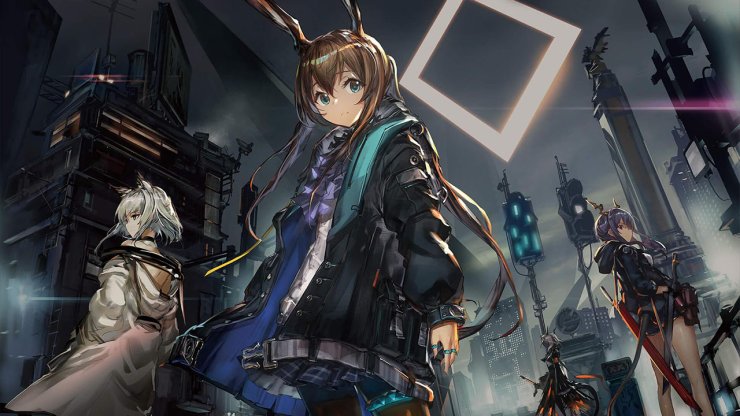 9 - Among Us
Among Us has taken over the world by storm - it is a multiplayer social deduction game... in which you have to figure out which one amongst your crew is the killer and eliminate him before it is too late. Play online or over local wifi with 4-10 players as you attempt to hold your spaceship together and return back to civilization. 10 - Knights of the Old Republic
Star Wars: Knights of the Old Republic or KOTOR is generally considered one of the best, if not the very best star wars game ever made. It is an epic role-playing game set in the Star Wars universe…. 5000 years before the movies. The epic story leads you all over the galaxy, exploring the secrets of the force, both Jedi and Sith. The story is so well written, fans are still speaking about it even today. The Android version of the game is Paid, but only half as much as the PC version.
This is the end of our list for the Top 10 Best Games In The World For Android. Interested in more of our articles related to video games? Please check out this post for the Top 5 Mobile Games With Over 1 Billion Dollars In Revenue.