Garena Free Fire has become a lucrative game for content creators to make their career out of. Hundreds if not thousands of YouTube channels upload Free Fire content every single day, bringing in billions of views annually. While others focus on impressive gameplay and skills, there's one player who relies on being informative and witty to reel in the audience for his video. So, who is noob YouTuber in Free Fire? LOKESH GAMER is here to prove that you don't have to be a pro to have a successful YouTube career. Let's check out all the details you need to know the content creator and his lucrative YouTube channel.
1. Who is Noob YouTuber in Free Fire?
Mobile gaming is booming in India. More and more people are getting into the action, making it one of the fastest-growing industries in the country. In all of the available games, Free Fire is perhaps the most popular one - a promising land for gamers and content creators.
There are many famous Free Fire YouTubers in India. Big channels like Total Gaming and Desi Gamers have millions of fans, boasting insane mechanics, and impressive gameplay footages. However, there's one particular player who manages to get rich and famous despite being so bad at the game. That's player is LOKESH GAMER.
Lokesh Raj, or better known as LOKESH GAMER, takes pride in being the biggest noob in Free Fire. But who wouldn't if you're that successful and rich? Unlike other Free Fire content creators, LOKESH doesn't focus his content on gameplay. Instead, he spends a truckload of Diamonds on Free Fire events to get all of the exclusive items and make videos about them.
As it turns out, his methods of building a YouTube channel works!
2. LOKESH GAMER - The Richest Noob in Free Fire
At the time of writing,
LOKESH GAMER's channel
has uploaded 814 videos and garnered over 930 million views. The young Free Fire content creator also accumulates more than 10.8 million subscribers over the years. Those are very impressive numbers of a noob player. LOKESH GAMER's Free Fire Stats
As you may have expected from a noob player, LOKESH doesn't have that impressive of a Free Fire stat figure. His in-game Free Fire ID is 220528068, and here are his latest stats in the current season.
Lifetime Stats
With 720 BOOYAH!s in 3391 squad games, LOKESH has a win rate of 21.23%. In these matches, he eliminated 6291 enemies with a K/D ratio of 2.36. Regarding duo games, he has won 152 out of 1532 matches, translating to a poorly 9.92% win rate. He bagged 2591 in this game mode, adding up to a K/D ratio of 1.88. LOKESH GAMER has won 133 in 1297 solo matches, bringing him to a win percentage of 10.25% and a K/D ratio of 2.31.
Ranked Stats
In the current ranked season, LOKESH GAMER has played 14 squad games and won 4 of them. He also has secured 38 frags to get a K/D ratio of 3.80. Sadly, these are about all the ranked matches he has played in the current season. Perhaps the YouTuber will be playing more in the future. LOKESH GAMER's Income
According to the latest YouTube channel statistics, LOKESH GAMER's net worth is about $2,647,144. Impressive, right? On average, the content creator earns around $223 to $2,523 per video. If you multiply these figures with 814 videos on his channel, that brings us to a total earning of $633.5 thousand and $2.9 million. Based on factors such as monthly views, country, subscribers, and user engagement, we estimate that LOKESH GAMER may be making between $6.1 thousand to $69.3 thousand a month from his YouTube channel.
Notice: These are estimated numbers based on Google ads CPM only. The creator might be earning more from sponsored ads and merch.
3. Who is The Noob YouTuber in Free Fire Worldwide?
It's hard to say if there are any bigger noob YouTubers in Free Fire than LOKESH GAMER in the whole world. So far, we haven't been able to locate any reports or articles on such matters. Therefore, at the moment, we would have to give the "noob crown" to LOKESH.
4. Who is The Best YouTuber in Free Fire? 
Each viewer will have a different opinion on this topic. Hence, it's safest for us not to offend anyone and just give a list of most subscribed Free Fire YouTubers instead. Let you be the judge of who is the best of them all! Please leave a comment down below and tell us who do you think is the best Free Fire YouTubers in India out of the following contenders:
1. Total Gaming
2. A_S Gaming
3. Desi Gamers
4. LOKESH GAMER
5. Gyan Gaming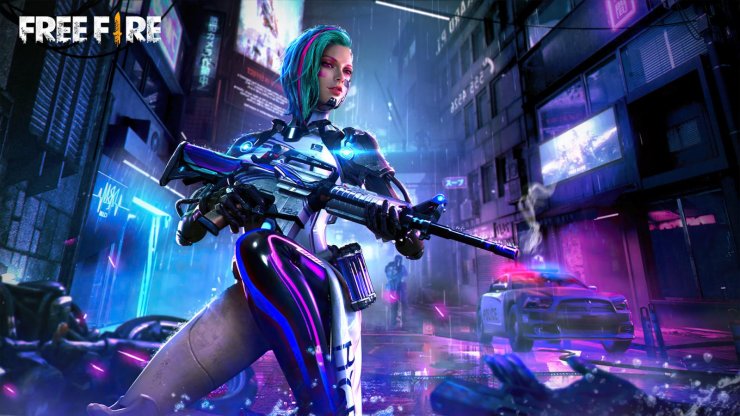 That's everything you need to know about who is noob YouTuber in Free Fire? We hope that you now have more information on LOKESH GAMER as well as some of the biggest Free Fire YouTube channels in India. For more articles, hop on over to our website at GuruGamer.com.
>>> You May Also Like: Top 5 Most Subscribed Free Fire YouTubers In The World In 2021