Someone has said: "There ain't no such thing as a free lunch", but it may be not proper in the world of games. Actually, there are many free games to play, and they are not less exciting than the purchased ones. Today, Gurugamer.com will introduce the top 7 best free Xbox One games 2020 that you should give a try. Destiny 2
The first game title in the list of best free Xbox One games 2020 is Destiny 2. This is an FPS game developed by Bungie. In the game, you will choose to be the warrior for one of the 3 classes: Titan, Hunter, or Warlock and attend the fight across the solar system. To win the fight players need to gather loot and build weapons, as well as customize their character's strength. Destiny 2 will bring you thrilling and exciting gameplay experiences for absolutely free.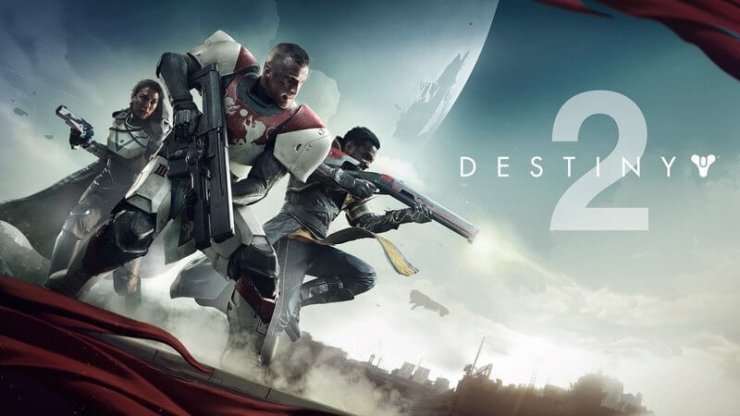 Fortnite
Fortnite may not be a strange game title with gamers all over the world. Launched in 2017, Fortnite rapidly became one of the most played battle royale games. Of course, Fortnite is totally free to download and play, so it is not surprising that this game is one of the best free Xbox One games 2020. Besides looting and shooting, players will have more interesting experiences when playing the game. Currently, Fortnite is still being updated and added new features regularly, promising to give players more and more fascinating gameplay. >> Also read: Check Out These Xbox One Games Have Official Keyboard And Mouse Support
Paladins
This is an interesting shooting game among the best free Xbox One games 2020. You will be a part of a shooting team with very strange and colorful characters. There are explicit classes with different roles, and you will have many works to do in the game, including taking zones and escorting heavy objects, so a lot of the characters work together. Let's try to play this game to see how exciting it is! Warframe
Because it is updated regularly, Warframe has attracted a hardcore community, and the combination of melee attacks against gravity and buzzing sci-fi bomb explosions are unlike anything else out there. The maps are also very diversified, including  The Pluto, The Moon, or the dwarf planet of Ceres and Sedna. Although it is free to play, Warframe is one of the most friendly and interesting games. That's why it is listed as one of the best free games on Xbox One 2020. Gwent
If you have played The Witcher 3 then this one of the new free Xbox One games - Gwent will not a strange game title with you. It's an additive drawing derived from what initially seems like playing luck - you place cards for enemies or abilities in rows to affect their impact. However, while a lot seems to be leaving chances it's not long before you start to see how matching and playing can pull your favor odds. Currently, Gwent has only the beta version, and surely it will be improved in the near future. World of Tanks
For the gamers who are looking for the best free games for Xbox One 2020 with high subtlety, World of Tanks is a perfect choice. You will participate in a thrilling 15v15 Panzer battle while choosing among more than 400 armored vehicles and six-game types, totally free of charge. You have to be careful to survive and be the winner. There are also many different maps to experience, which is a strong point of this game. DC Universe Online
Old but gold, though DC Universe Online is an old game in the best free Xbox One games 2020, it still has its own magnetism. You will create your own superhero or villain, develop backgrounds, costumes, fighting styles, instructors, and other options in the character creation process. Once you complete the tutorial, you will be transported into a world where you can explore Gotham City, Metropolis, and Central City, join Justice League or The Society, and perform quests run by DC Universe characters. The battle is also a lot more dynamic than the usual MMO in your toolbar, often feeling like an action game. If you're a fan of DC Comics and you're looking for a way to immerse yourself in its world, DC Universe Online is one of the best options out there. Above are the top 7 best free Xbox One games 2020 that we recommend you to try. We hope that this post can be useful for your searching. Don't forget to visit our website every day to update the latest gaming news.