Neekolul has started her career as a Fortnite streamer on Twitch since 2017 and then moved to some other games such as League of Legends and Dead by Daylight. However, it is unlucky that such changes lead to a considerable decrease in the number of viewers.
Note: This article reports news and photos that were publicized on social media or official channels of streamers for entertainment purposes only. Any information or comments that may cause misinterpretation, defame or distort the image of subjects involved will be REMOVED immediately once noticed. Please contact us at advertise@gurugamer.com for further actions. Thank you. Finally, it's a turning point outside Twitch that suddenly saved Neekolul. A video of her lip-syncing and dancing to Senzawa's song "Oki Doki Boomer" in a Bernie Sanders shirt in early 2020 went viral on both TikTok and Twitter. Neekolul immediately becomes a focal point across the Internet, and the number of her viewers each session on Twitch has reached up to thousands.
When being interview by Kotaku about her sudden success, Neekolul guessed that people always love cuteness and she luckily emphasizes exactly what the netizens like. She added that she would keep enjoying the great feeling. For those who have just known Neekolul via her cute video, this girl has hinted many other fun facts.
Becoming A Famous Twitch Streamer Is Never Neekolul's Target
Despite posting lots of content on a variety of platforms such as Instagram, Twitter, and TikTok, Neekolul mainly works on Twitch. Before gaining fame due to her TikTok video, she started live streaming on Twitch for 3 years but never receives as much interest as she does now. On the Scuffed Podcast, this streamer revealed that she initially wanted to become a YouTuber but she faced lots of difficulties. At the time when she started her career as a streamer, Neekolul was studying STEM courses at a college. She admitted that her faculty always requires lots of references and lectures so that she had no time to do anything else. That's why she had to give up her plan as a YouTuber.
And then, she moved to Twitch, but she had no intention to become a full-time streamer. She felt that live streaming in 4-12hours per session could make her exhausted, especially when she is an extrovert.
Neekolul Can Live Stream In Both Languages: English And Spanish
Apart from her fame on TikTok, the difference between Neekolul and other streamers also comes from the fact that she can live stream in both languages including English and Spanish. Thus, she can easily draw more global viewers than any other. Speaking of what makes Neekolul more unique than other customers at Night Media, her manager Nick Brotman talked to Tubefilter that it comes from her international viewers. He said that the company's third-largest demo for this female streamer actually won the hearts of the viewers from Mexico City. She has had lots of fans who speak Spanish.
While her bilingual streams must attract more viewers, Neekolul's decision to go live streams in English and Spanish doesn't derive from another wish. In a tweet, she explained that the first time she started to go bilingual streams was because she felt that there were only a few streamers who represent Latin American women in the gaming community.
Neekolul Calls Herself An Anti-Pokimane Person
After her TikTok video became popular, the netizens have flocked to her Twitch channel. The number of her viewers also leads to a significant increase in her followers. Although her channel has only 1.89 lakh followers, the netizens have started to compare Neekolul with Imane Anys, better known as Pokimane, the best popular female streamer on Twitch with 53 lakhs of followers.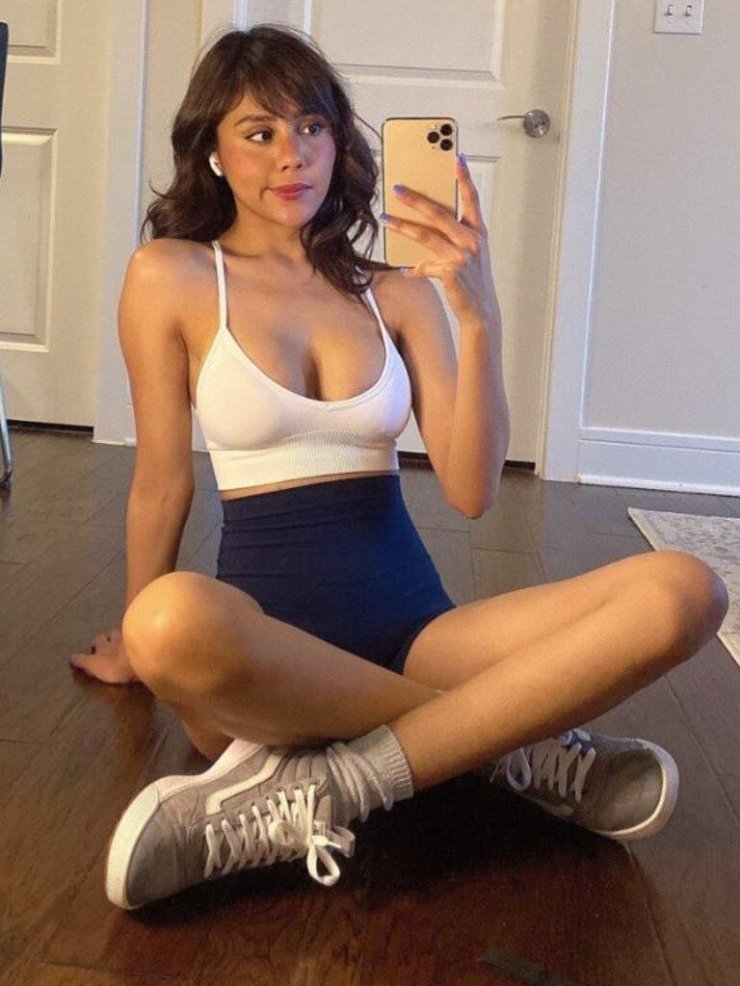 However, Neekolul doesn't feel happy with this comparison, even according to Dexerto, she used to post a tweet before deleting it. Accordingly, she admitted that she didn't like Poki at all.
A while later, Neekolul also mentioned her previous tweet in an interview with Kotaku. She said that there are lots of differences between Poki and her. Poki is a big name with many donators and fans, while she is just a little streamer, even a few months ago, no one knows her.
Neekolul - A Member Of 100 Thieves
On July 10, 2020, 100 Thieves announced that Neekolul would join their team as a content creator. This gaming organization now owns many famous creators such as Twitch streamer CouRageJD and Valkyrae. The Hollywood Reporter quoted Neekolul's words when she explained that she felt extremely excited about her future of working with the top-leading creators in the organization. She also admitted that she is a big fan of 100 Thieves, as well as their content, especially from female stars such as Valkyrae and BrookeAB. Neekolul also expressed her gratitude towards 100 Thieves and added that signing with 100 Thieves must be a dream and she felt happy as finding an organization that wants to support her and help her turn her passion into a career. >>>Read more: Which Is The Best Korean Romantic Movie With English Subtitles? Read This List