Loserfruit, originally named Kathleen Belsten, is one of the most popular female streamers on social networks. This 1993-born streamer with more than 27.9 lakh followers grew up in Melbourne and now lives in Sydney, Australia. In 2013, Loserfruit graduated with a bachelor's degree in Journalism at RMIT University (Australia). She used to work as an intern at the Australian Broadcasting Corporation (ABC). That year, she also created her own channel and decided to become a pro streamer.
In May 2013, she started her career via multiple live streams in which she showed off her skill in League of Legends. At present, she is a full-time streamer on Twitch - the renowned live streaming platform.
Her skillful ability to play games helps Loserfruit attract a large number of fans and followers. The female streamer revealed that the viewers donated an amount ranging from $1k - $5k to her in each live stream. With some more generous viewers, the amount Loserfruit receives per stream may be much higher.
Besides her gaming skills, Loserfruit wins the hearts of the netizens due to her beautiful look. Back in July, the streamer received her own Fortnite character skin. According to Statsmash, until July 2020, Loserfruit managed to earn at least $1.1M (about Rs8 crore).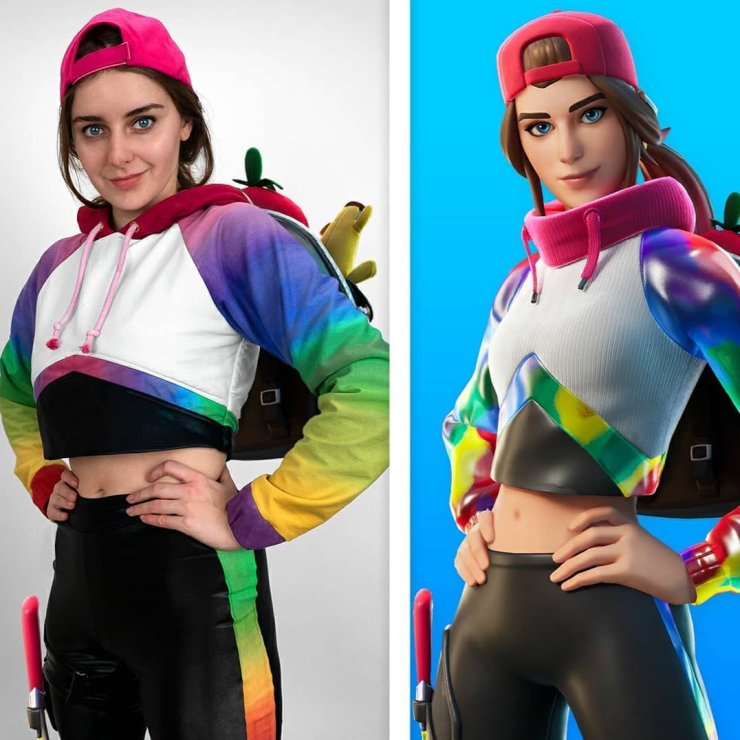 Loserfruit has also received lots of praise due to her sense of humor. She used to appear as a guest in one episode in the TV series 60 Minutes. She was also nominated for The Twitch Streamer Of The Year.
In 2017, she publicly revealed her love story with Marcus - another popular streamer in Australia. The couple is members of a famous gaming team called Click Crew. Like many other female streamers, Loserfruit doesn't just face lots of work-related stress but she also learns to overcome discrimination and harassment. In an interview, she revealed she had been sexually harassed by some gamers and even subscribers.
There are about 12 lakh followers on her Instagram page while her Twitch account collects nearly 13 lakh followers. She plays a variety of games such as Fortnite, Overwatch, League of Legends, and Minecraft. Note: This article reports news and photos that were publicized on social media or official channels of streamers for entertainment purposes only. Any information or comments that may cause misinterpretation, defame or distort the image of subjects involved will be REMOVED immediately once noticed. Please contact us at advertise@gurugamer.com for further actions. Thank you.
>>>Read more: Top Hitman Movie List Fans Of Action-Thriller Movies Shouldn't Miss