Free Fire India Today has concluded on October 12 with its victor – Nawabzaade. The winner took home the precious trophy together with ₹8.5 LAKH and their names engraved as the first India Free Fire tournament champions.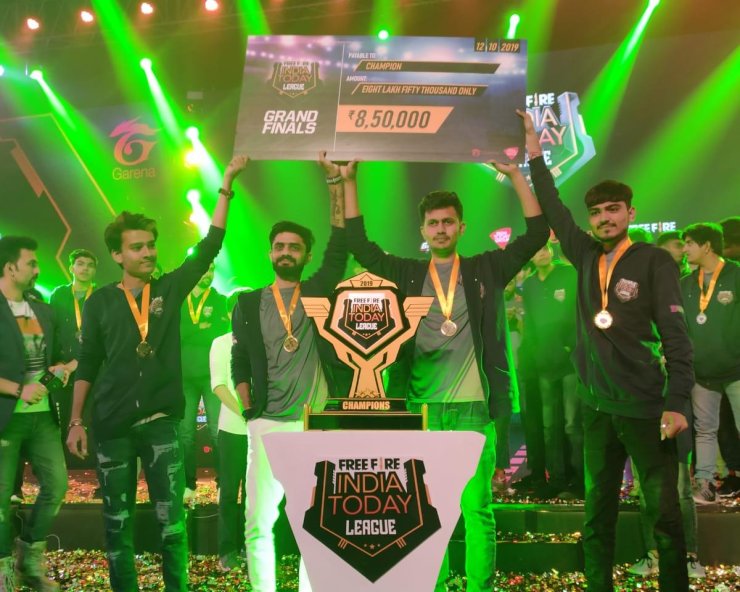 The first Free Fire tournament in India has panned out well. Hosted in Siri Fort Auditorium, Delhi, Free Fire India Today got the privileges to get a speech by the Union Minister for Youth Affairs and Sports – Kiren Rijiju. 12 best teams qualified for the main event battled it out for a share in the ₹35 LAKH tournament. However, as the nature of the Battle Royale suggests, there can be only one winner. Nawabzaade will represent India in the Free Fire World Series in Brazil this November. Will they make a name for Indian esports on an international scale? A rising Battle Royale game in India Free Fire is a Battle Royale game just like PUBG and Fortnite where you strive to become the last man standing. Though popular mostly in Asia, the game has yet to develop its competitive scene in India. The game is published by the Singapore-based gaming company Garena. Seems like India will be their next target for the time to come.
Though relatively unknown in the competitive scene in India, Free Fire is actually pretty popular on Youtube. The Free Fire India channel currently has 875K subscribers and 147 videos with 120,661,515 views. That is pretty impressive for a Battle Royale game rivaling PUBG Mobile in India.