Fnatic is amongst the biggest names in the PUBG Mobile pro scene in India. Its sponsored squad has some of the best and most skilled PUBG Mobile players in the country, along with a huge fan following. However, after the poor performance in the previous PMPL (outside of the top 6, no PMWL slot), looks like it is time for a big change in the roster.
1 - Reason of the change in Fnatic's PMIS roster: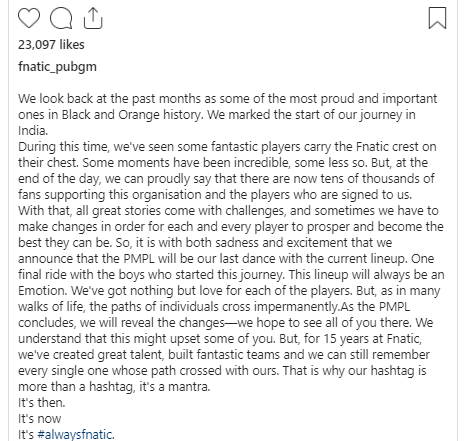 Fnatic's Instagram announcement about the reshuffle in the roster
The nail in the coffin is probably ScoutOP and Owais' disagreement a few weeks ago. Since then, ScoutOP has sent out a few Tweets, hinting that they won't be playing together anymore, however, there are no hard feelings between them.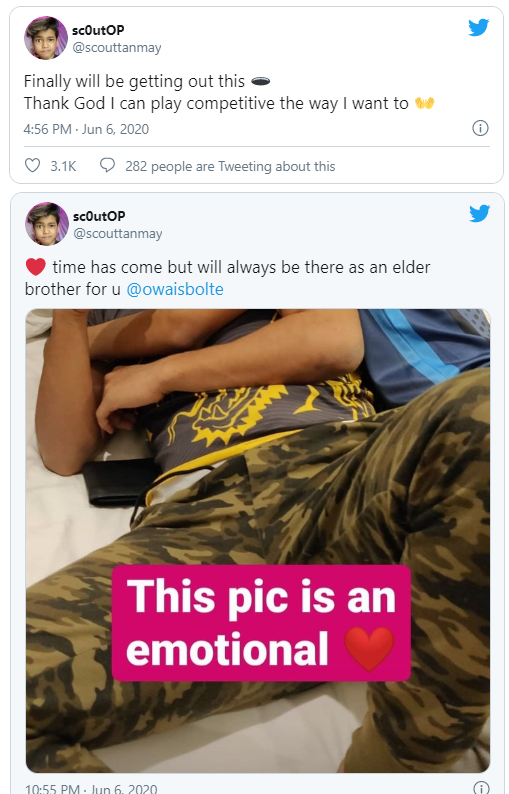 Not sure if this is a sign for Scout's departure from the team
It is unsure if ScoutOP would leave the organization. Fnatic has just signed a new member, MaxKash, formerly a part of Marcos Gaming.
Fnatic has signed a new member from Team Marcos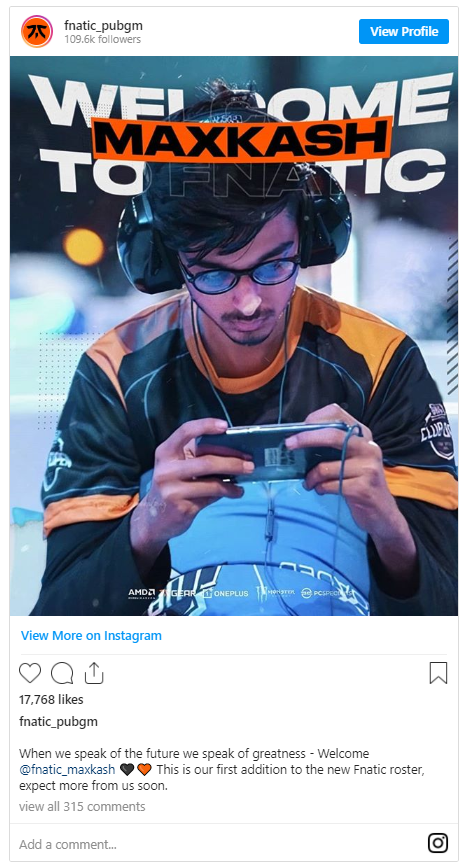 The expected roster of Fnatic For PMIS 2020:
FNATIC OWAIS
FNATIC MAXKASH
FNATIC FRANKY
FNATIC ASH
2 - AMAN joins TSM - Entity for PMWL
After Soul's catastrophic 13th place finish in PMPL 2020, the whole team has decided to take a break to refresh and retrain themselves... However, it looks like not everyone agrees with that. Aman would join TSM-Entity as a substitute player for the big league, PMWL, this July. He is not really a stranger to the Entity roster - in the past, Aman was part of the PMCO 2019 lineup of the team, and also the MVP of the tournament. His presence would not harm the team's synergy - it would be improved instead.
PMWL 2020 would start on July 10 and lasts for one month. It is the biggest PUBG Mobile tournament ever created, with a whopping 5 million dollar prize pool.
>>> Visit Gurugamer.com to keep updated with the latest news on mobile games.