To become the last man standing in Free Fire, players will need more than just a supreme character and weapons. Tactics play an important part too and one of them is choosing the best sensitivity settings.
In fact, Free Fire offers players lots of weapons with different settings and some players can find it quite challenging to master them. The massive recoil sometimes makes it hard to aim which leads to players losing the game. While headshots are the effective method many seek to kill enemies in one shot, here are the best Free Fire sensitivity settings for auto headshots you will need.
Table of Contents Best Free Fire sensitivity settings for auto headshots
The settings we provided will decrease the weapon recoil and grant you the most ideal sensitivity to lock the foes' heads down with instant reflexes.
General: 100
Red Dot: 75
2X Scope: 69
4X Scope: 62
AWM Scope: 34
Reminder: These sensitivity settings are listed as per the generalized and most appropriate ways for every player of Free Fire. Sensitivity settings also depend and vary on different devices.
Moreover, the auto headshot settings are individual to each player and they may differ in use. You can still tweak them to your preference. For your information, the famous Free Fire Youtuber Total Gaming's settings for auto headshot is very different from others as well. How to apply settings in Free Fire
Knowing the best Free Fire sensitivity settings for auto headshots will be in vain if you do not know how to apply them.
Check out the specific steps to apply settings in Free Fire:
Open Free Fire on your device.
Wait until the default menu screen shows up.
Search for the Settings icon which is at the top right extreme corner of the screen, then tap on it.
You will see another menu tab appear.
Choose the Sensitivity tab on the left side of your screen.
Apply the settings as mentioned above to perfectly adjust with the auto headshot settings.
Tips to aim auto headshots directly
For those who have not known, it is always a smart move for Free Fire gamers, especially beginners, to target the opponent's body and slightly slide the weapon upwards. This way, the crosshair can automatically aim at the enemy's head.
The movement can lead to an auto ADS to the head and provide an immediate kill. It is not too hard to master this technique and it can be done seamlessly with a tad of practice on the training base.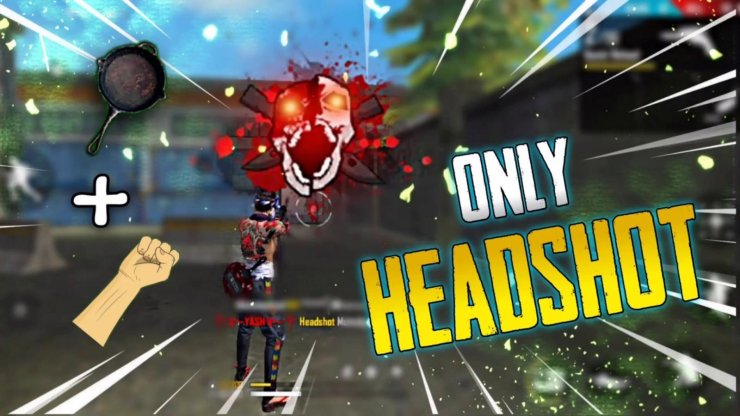 Moreover, we also recommend you set up the sensitivity as mentioned before and churn it out while training or practicing with friends so that you can get the best hang of the skill.
>>> Related post: Free Fire Musical Ascension: How To Get The Enharmonic Treblerock Bundle And Fist Bump Skin