The Fatui Harbinger Dottore is a famous character in Genshin Impact. But Mika is a totally secret character whose appearance has not been leaked yet. According to the latest leak, Dottore and Mika will appear in Genshin Impact 3.1.
Table of Contents
Totally New Character Mika
Mika is a totally new character in Genshin Impact who has not been mentioned before. Therefore, most Genshin Impact players haven't heard about him. Therefore, it's not a shame if you don't know who Mika is. His appearance has not been leaked yet.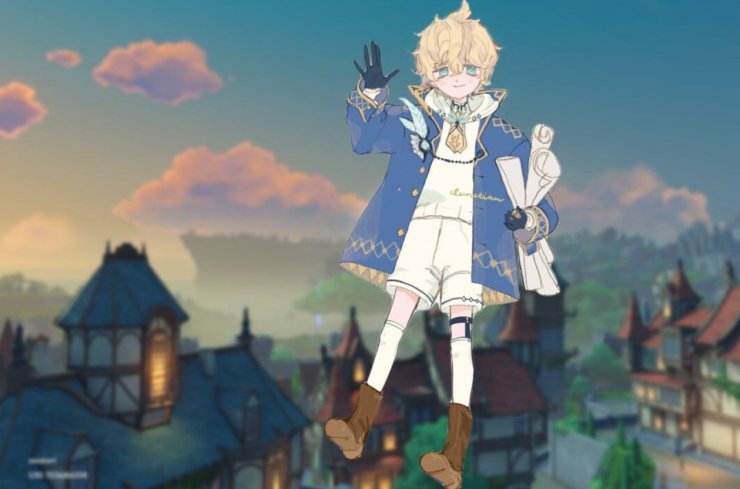 There is no art or information about Mika up to now. There are only a few rumors about Mika, such as his job and affiliation.
He works as a surveyor in a Reconnaissance Company whose missions are related to expeditions.
Mika used to work as a key surveyor in the front-line scouting team of Eula.
He can return home as a messenger from the expedition Varka.
But this character may appear as an NPC but not a playable character in Genshin Impact 3.1. He is expected to become playable later like Yae Miko who appeared as an NPC very early before her official release. Dottore May Appear In V3.1
The Doctor is a very notable Fatui Harbinger in Genshin Impact. He only appeared in the story and the video "A Winter Night's Lazzo" about all Fatui Harbingers but players haven't seen him while playing Genshin Impact.
But in version 3.1, Dottore may appear in a cutscene like Scaramouche. Players also expect that he will become a playable character or bosses like Childe, Scaramouche, and some other Fatui Harbingers. The eleventh harbinger is a diplomat in Mondstadt. Other Character Appearances
Apart from Dottore, Capitano is also expected to appear in Genshin Impact. But this leak is still questioned. Though Fatui Harbingers look pretty hostile, dangerous, and creepy, they still have a lot of fans. Therefore, players will be very excited if Genshin Impact introduces them in the game in upcoming updates.
From Genshin Impact 3.0, many characters from Sumeru will be introduced one by one.
Tighnari is coming to the game in the next patch 3.0.
Cyno, Nilou, and Candace will appear in version 3.1.
Al Haitham may appear in version 3.1 or 3.2.
The Dendro archon Kusanali may be released in Genshin Impact version 3.2.
Wanderer's (the new name of Scaramouche) and Faruzan in version 3.3.
Baizhu and Yaoyao may be released in version 3.4. Scaramouche may also come as a Weekly Boss like Tartaglia in Liyue. He will appear as both a playable character and a weekly boss in this game. There are many new 4-star characters, such as Collei and Dori in the next patch of 3.0.
>>> Also Read: Genshin Aunt ALICE (Klee's Mom): Teyvat Human With God-Tier Power