Minecraft has a ton of blocks and building materials that you can use to spice up your base. But whenever you decorate your home or headquarter in the game, stairs are perhaps the last you think about. Yes, of course, stairs can be used in creating furniture items, yet, can you push them further? Here's how to make stairs in Minecraft in ways you have never seen before. Turn the simple staircase into the centerpiece of your design!
How to make stairs in Minecraft
Stairs in Minecraft are structures that help you get up and down without taking damage. You can craft stairs as basic blocks in Minecraft from different materials. These stair blocks will take you up and down without you pressing the space bar to jump. However, there is another variation of stairs that look way cooler but don't function as the normal stair blocks. Don't worry, it will make sense in a minute.
Currently, players can make the stair blocks in Minecraft in two ways by using crafting table or stone cutter.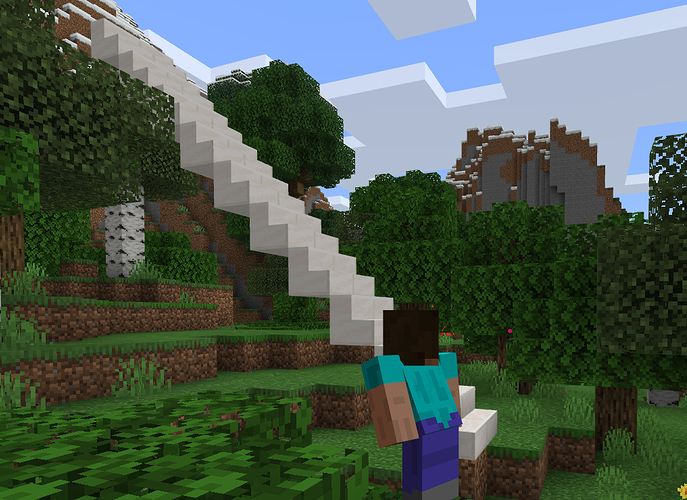 Method 1: Crafting Table
Making stairs in Minecraft from the Crafting Table is as old as the book. In order to make 4 stair blocks, you will need to have 6 blocks of any material below:
Wood planks of any kind
Stone
Cobblestone
Mossy Cobblestone
Stone Brick
Mossy Stone Brick
Andesite
Polished Andesite
Diorite
Polished Diorite
Granite
Polished Granite
Sandstone
Red Sandstone
Smooth Sandstone
Smooth Red Sandstone
Brick
Prismarine
Dark Prismarine
Nether Brick
Red Nether Brick
Quartz
Smooth Quartz
Purpur
End Stone
End Stone Brick
Blackstone
Polished Blackstone
Cut Copper
Exposed Cut Copper
Weathered Cut Copper
Oxidized Cut Copper
Waxed Cut Copper
Waxed Exposed Cut Copper
Cobbled Deepslate
Polished Deepslate
Deepslate Brick
Deepslate Tile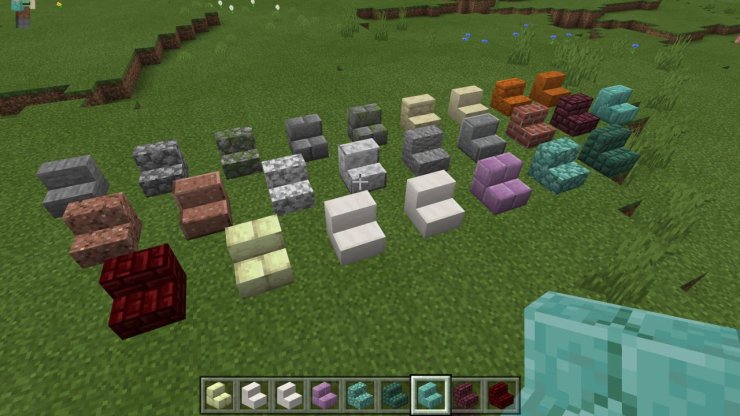 Once you have the required materials, place them inside the Crafting Table following the recipe below:
1 block in the top left slot
2 blocks in the second row (leave the right slot)
3 blocks in the bottom row
How to Make Oak Stairs in Minecraft from crafting table
To make oak stairs in Minecraft, place 6 oak planks in the Crafting Table in the same order as shown in the picture below. Then drag your oak stairs created in Inventory.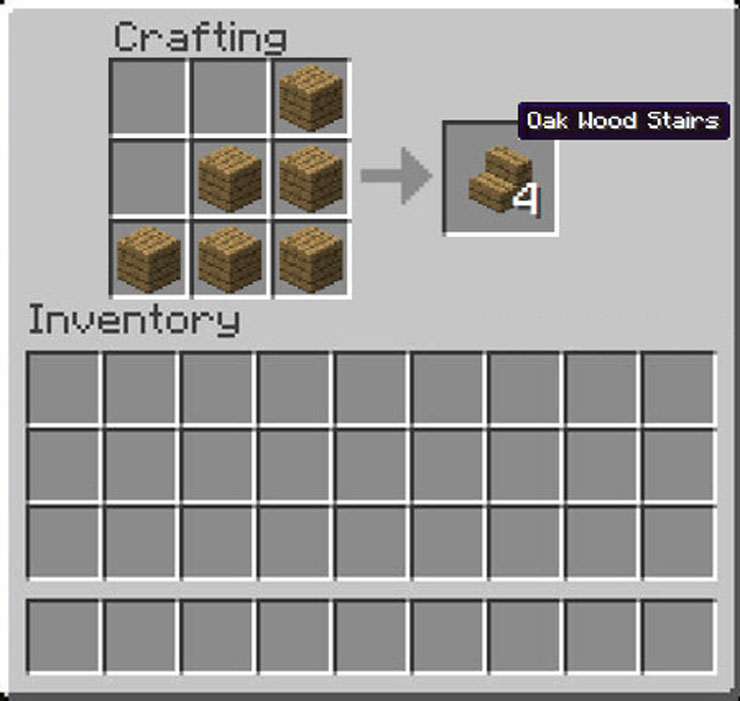 How to Make Glass Stairs in Minecraft?
For the time being, Mojang hasn't added glass as a material for making stairs in Minecraft. That means you cannot craft stair blocks using glass or stained glass.
Method 2: Stone Cutter
Stone Cutter is very useful in Minecraft, and offers a more economical solution to making stairs in Minecraft. For 1 block of material, you get 1 stair block as compared to 1.5 blocks of material for 1 stair block in the method above.
Here's how to use the Stone Cutter to make stair in Minecraft:
#1 Put 1 block of any stone-related materials into the Stone Cutter. Wood planks won't work. Check the list of materials above for reference.
#2 Choose the Stairs recipe by clicking its icon.
#3 Click and drag the now cut stairs to your inventory.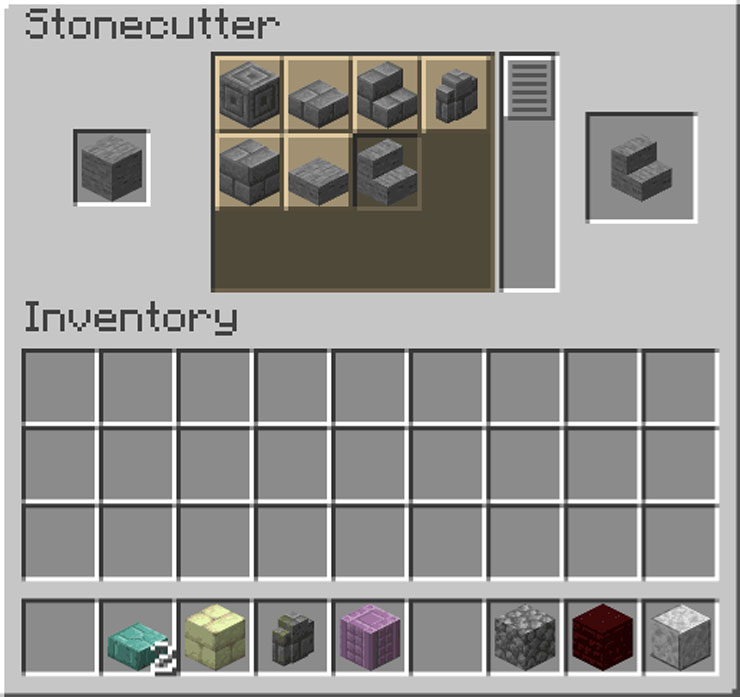 Here's how to make stone stairs in Minecraft using the Stone Cutter:
#1 Use the furnace to smelt cobblestone into stone. Use a Blast Furnace to speed up the process.
#2 Place stone blocks into the Stone Cutter.
#3 Choose the Stairs recipe by clicking its icon.
#4 Click and drag the newly cut stone stairs to your inventory.
How to make water stairs in Minecraft
Now we're getting into the fun territory. Here's what you need to build water stairs in Minecraft:
Flint and steel
Sponge blocks
Water buckets
A Block of any kind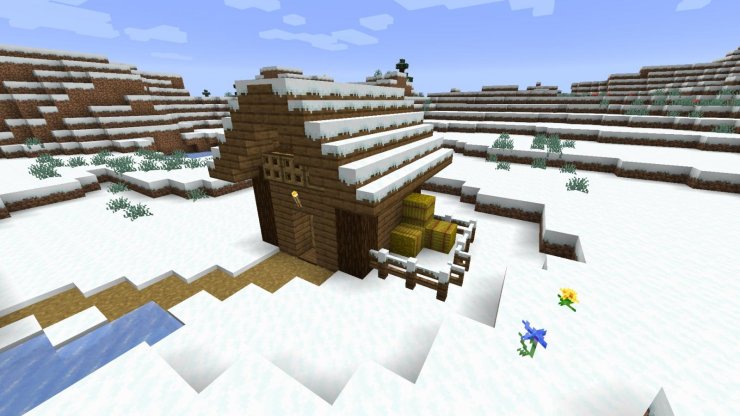 Once you have all of the requirements, follow the steps below to build your water staircase:
#1 Build a platform where you want the staircase to get to.
#2 Place 1 Sponge right beneath the first block of the platform.
#3 Place another Sponge block in front of the previous one.
#4 Continue to make a stair pattern until you reach the lower ground.
#5 Set the first Sponge block beneath the platform on fire using the flint and steel.
#6 Place a water bucket on the burning Sponge.
#7 Repeat the process for the remaining SURFACE Sponge blocks.
#8 Break off all the Sponges.
#9 Place any block of choice under the first water slab.
#10 Decorate your new water staircase in any style you want.
Note: In order to climb this water staircase, make sure you hold your spacebar and W key at all times.
>>> Suggested post: How To Allocate More RAM To Minecraft & Minecraft Server
Creative stair designs in Minecraft
Other than techniques to craft stairs in Minecraft above, you can refer to these beautiful staircase designs to decorate your base: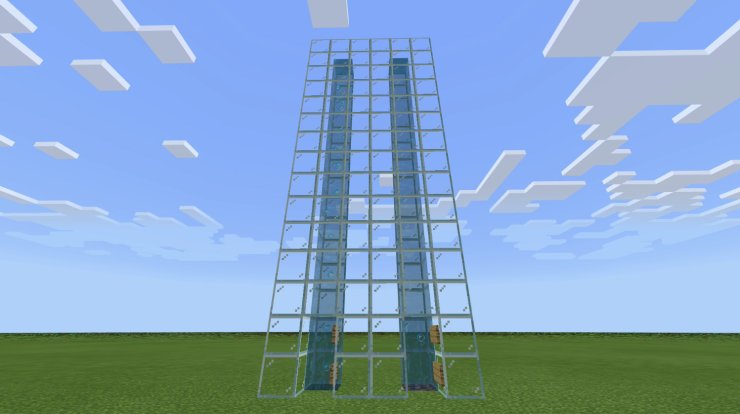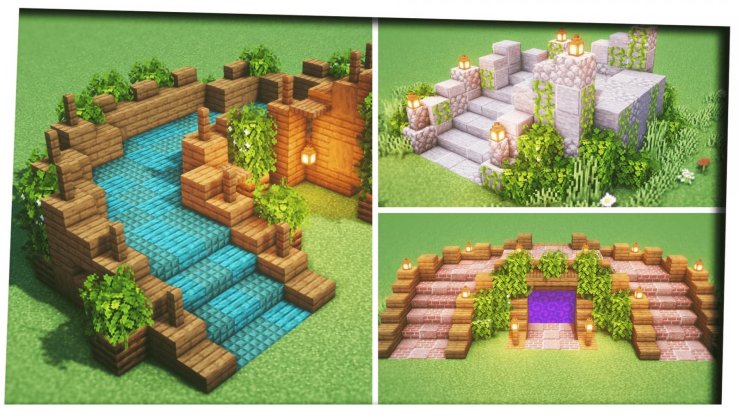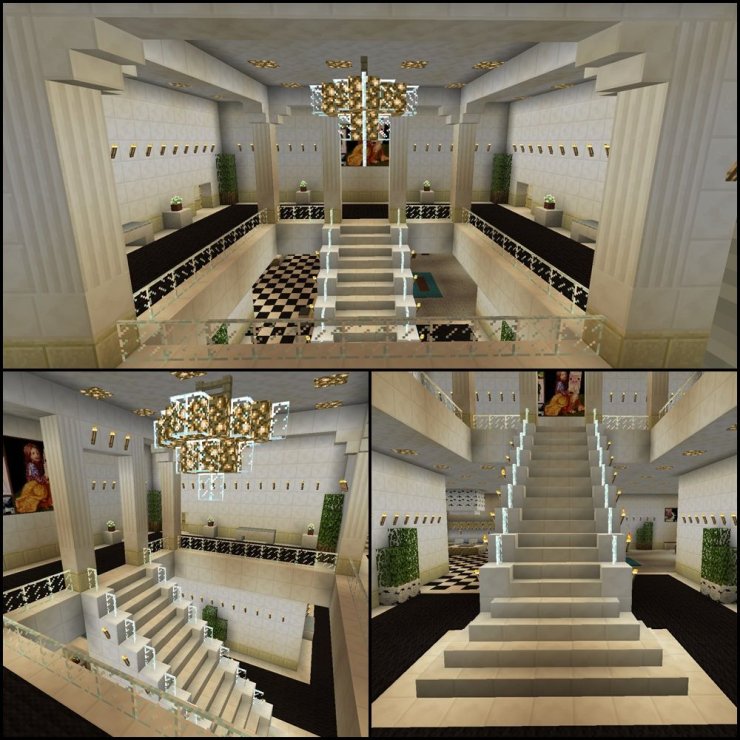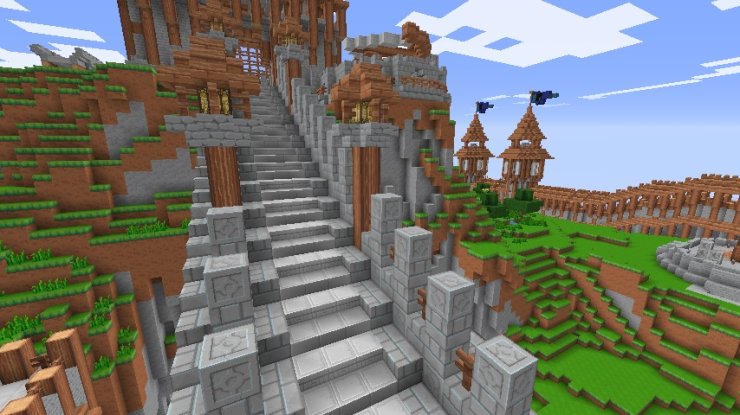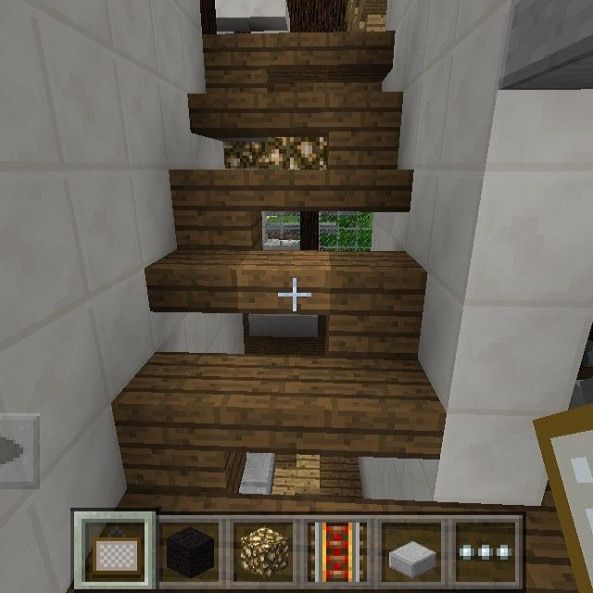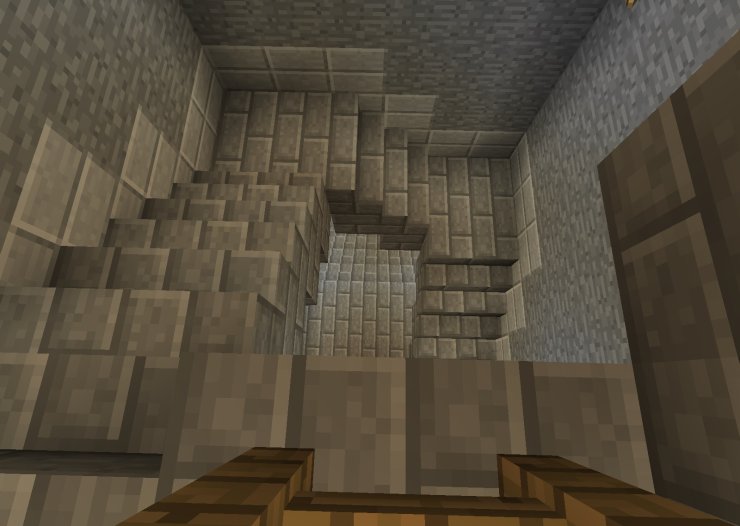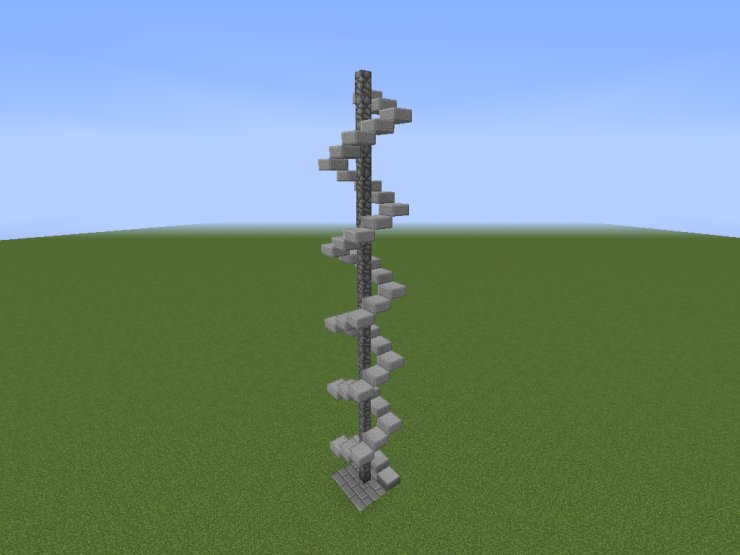 That concludes our guide on how to make stairs in Minecraft. But if you're a hardcore Minecraft builder, don't satisfy with what you have. Use our ideas right here to make your own unique style of staircase for your base. And remember to share your designs with us at GuruGamer.com.
>>> You May Also Like: How To Make A Teleporter In Minecraft In 3 Steps