PUBG Mobile 1.5 removes Payload 2.0 from the Evoground mode section. Instead, the game introduces a new mode called Mission Ignition. Check out how to play Mission Ignition here.
What is Mission Ignition?
This is a new Evoground game mode that replaces Payload 2.0 in PUBG Mobile 1.5 update. Moreover, it's available in the Ranked Evoground mode, which means that it will count your rank. The gameplay of this new game mode will ignite your future. Just play and experience a new high-tech battlefield with a futuristic map. Mission Ignition will be a very interesting game mode that you should try now.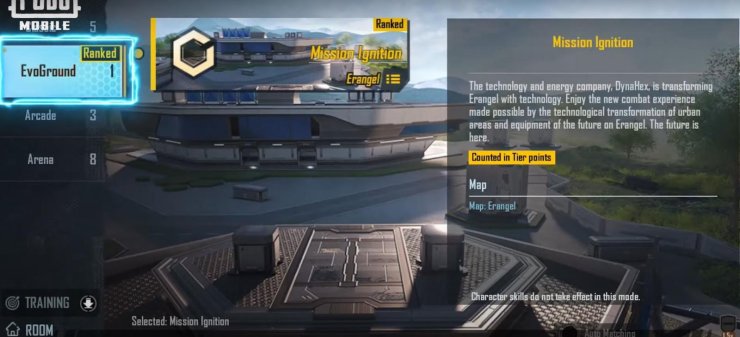 New Features in PUBG Mobile Mission Ignition
The special game mode in Ranked Evoground will take place on Erangel which has been made over several times in previous updates. Let's check out all-new features in PUBG Mobile Mission Ignition here.
Modified Areas
There are 6 new modified areas on Erangel. You can find these new facilities in familiar locations on this map.
Transit Center in Pochinki
Port of Georgopol in Georgopol
Tech Center in School
Security Center in Military Base
Logistics Agency in Yasnaya Polyana
Energy Center in Mylta Power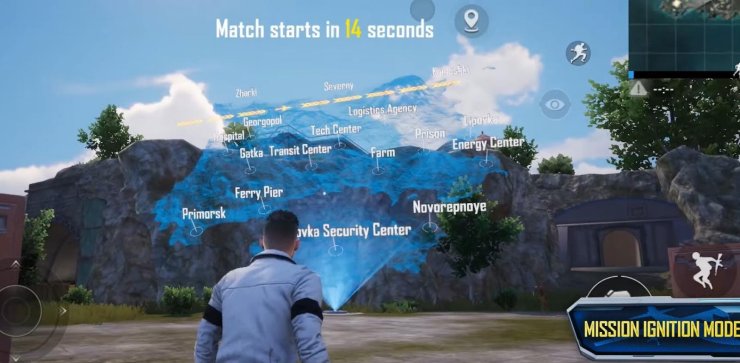 These locations are also marked on a high-tech virtual map. So, you can easily locate them and get there quickly with high-tech vehicles.
Exclusive Vehicles
This modified map has some new high-tech vehicles for players to traverse quickly. Firstly, the Anti-gravity Motorcycle replaces normal motorcycles on classic Erangel. It has two seats and amazing speed. Besides, players can catch anti-gravity trains at HyperLines stations which are equipped with bulletproof glass windows. It is this new game mode in PUBG Mobile that invites TESLA collaboration. This company set up a Gigafactory on Erangel to provide various vehicles throughout this island. You can take a Model Y to drive around the island or experience a fully automated spin. Cybertruck and Roadster are also coming to this futuristic map. In addition, Semi-trucks also traverse around the map and deliver you various supplies. New Weapons And Gears
Apart from new vehicles, PUBG Mobile Mission Ignition also has some new weapons and attachments. ASM Abakan is a new assault rifle that uses 5.56mm ammo. It offers three firing modes, including single, burst, and full-auto. It makes ASM a versatile weapon that can deal with targets in both short and mid-range combat. Besides, there are three new weapon attachments in this new game mode, including Ergonomic Grip, Muzzle Brake, and Drum Magazine. Besides, it has some new items, such as Tactical Marking Device and Riot Shield. These additions will make the gameplay really unique and more exciting.
Those are all new features in the new game mode PUBG Mobile Mission Ignition. To enjoy this game mode now, you need to get the latest update 1.5 and select this Ranked Evoground mode.
>>> Also Read: PUBG Mobile Beta 1.5: New Weapon MG3, Futuristic Erangel & More