Free Fire's skill system is probably the thing that separates it from other Battle Royales like PUBG Mobile or Fortnite. All characters in Free Fire can equip up to 4 skills, one active and three passives.
With the new OB28 update, a new character named D-Bee has been introduced into the game. In this article, GuruGamer would list out the top 3 skill combinations for D-Bee.
1 - About D-Bee's ability "Bullet Beats"
D-bee has an extrovert personality and he loves to meet new people. He believes that the meaning of life is creativity, and that's the reason why he became a creator. D-Bee is also into dancing and music as well - he is the fourth musician to be added to the game.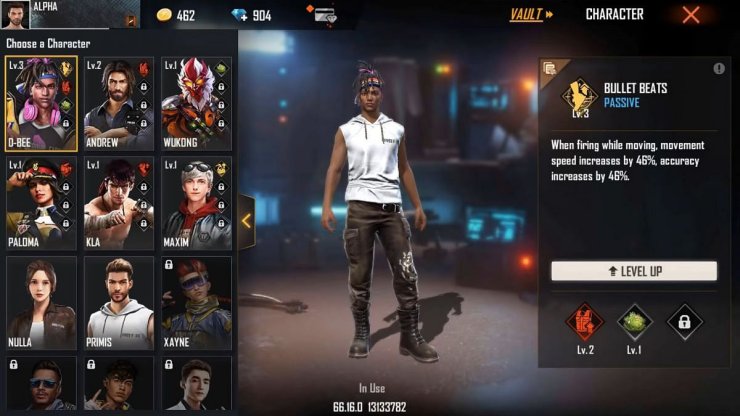 D-Bee's ability is a passive that increases your movement speed and accuracy if you fire your weapon while moving. At max level, movement speed increases by 15%, accuracy increases by 35%. This is only a small portion of the original value of his skill in the Advance server version.
You need to fire your weapon constantly to maintain the bonus. Because of that, the best weapons to use in combination with this skill are spammy SMGs like the UMP, LMGs like the M60... and even shotguns like the MAG-7. This bonus works when crouching - but the 15% movement speed is negligible while in that state.
>>> Read more: Top 5 Best Weapons To Use After Free Fire OB28 Update
2 - Skill combinations for D-Bee
As firing while moving is only effective in close range, most of D-Bee's combo is for close-quarter fights.
D-Bee + Jai + Shirou + Alok
This is a rush/melee combo, with players engaging in close quarter duel. D-Bee's ability would allow you to use weapons with low accuracy like the MP40 much more effectively, while Jai and Shirou's ability give you an edge against multiple enemies. Alok's active gives some extra speed and utilities.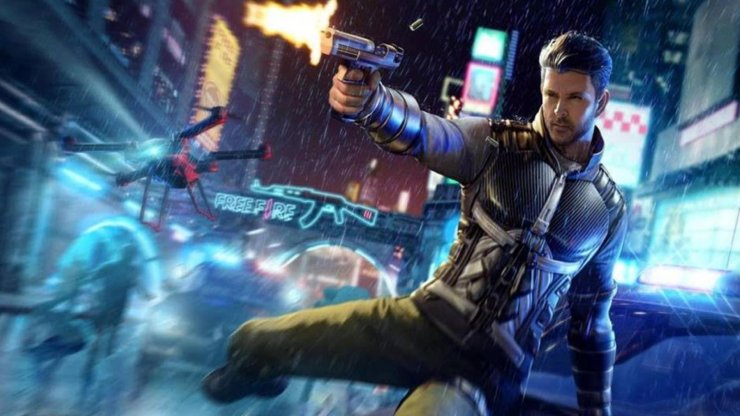 Though Shirou is an ideal character to combo with D-Bee, you can switch Shirou to Joseph or Hayato if you want. Joseph gives more mobility while Hayato gives more damage.
D-Bee + Luqueta + Wolfrahh + Xayne
This is a long-term tanky build for normal BR matches. Wolfrahh and Luqueta's ability stack for each kill you made, and Xayne's ability gives you a temporary boost to get those kills. When combined with D-Bee's skill, it is best to grab something like a shotgun or LMGs to fight in mid-range combat.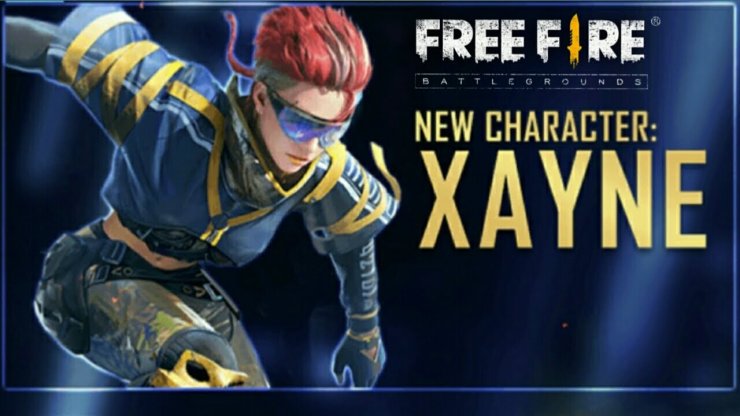 D-Bee + Dasha + Laura + Chrono
This combo is perfect to use with SMGs or ARs with high recoil. Just slap some non-zooming scopes on and you are good to go. In this build, even weapons like the AK would get pinpoint accuracy - you should be able to score easy damage on the move.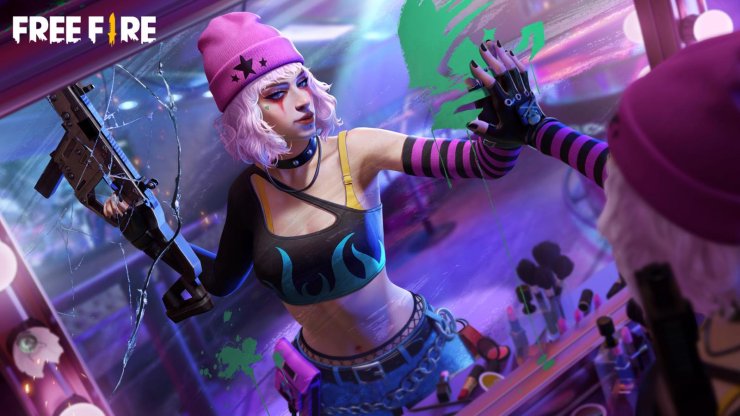 Interested in more of our articles related to Garena Free Fire? Please check out this post to find out more about Free Fire New Rampage Pass: Details, Rewards, Missions.