Free Fire's special ability system is the best part of the game, with players getting to choose their own skill lineup. While passive skills are useful, active skills are actually the biggest factor that can turn the tide of battle. In competitive squad mode, they are even more important. In this article, we would list out the top 5 best active skills to use in Free Fire Squad mode.
Best active abilities in Free Fire squad mode
5 - Chrono
Skill: Time Turner - Create a shield that blocks 600 damage for 8 seconds. User and their allies can shoot through the shield.
While nerfed, Time Turner's strength remains unchanged. The shield is still impregnable - you can get out of any situation by just dropping it out. The cooldown is too high for spamming now, of course - you need to use this ability at the most crucial moment like the end of the game. 4 - Xayne
Skill: Xtreme Encounter - Temporary increase HP and damage to Gloo Walls and Shields.
In squad mode, kills are usually made by focus firing your enemies with multiple team members. With people cover for each other using Gloo grenades, it is very important that you are able to destroy them. Xayne's ability would let you kill those walls twice as fast.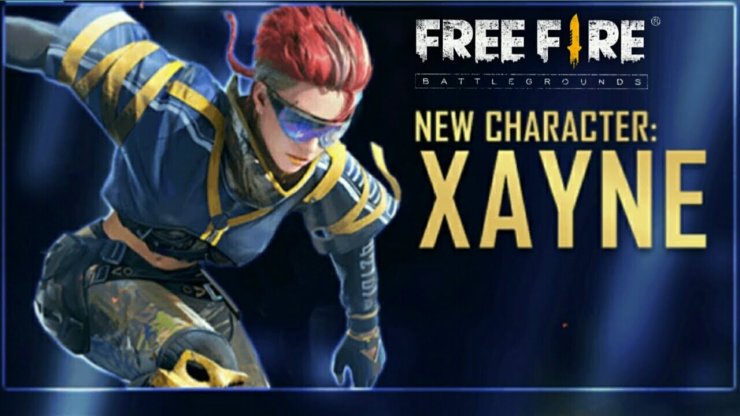 The temporary HP bonus is an emergency heal that can save your life in difficult situations.
>>> Read more: Complete List Of All Evolution Skins In Free Fire OB27
3 - Clu
Skill: Tracing Steps - Locate positions of enemies within 50m who are not in a prone or crouch position. Lasts for 7s, CD 50s. Teammates can also see the effect. This "map hacking" ability is often underestimated in Free Fire. With Tracing Steps active, you and your team would be able to detect enemy locations in the radius and create a plan for them. Even if some of the enemies are crouched, in squad mode, team members usually stay in close proximity to each other.
2 - K
Skill: Master of All - Self EP regeneration + Max EP increase. Can be toggled into an aura that converts 5 EP per second.
K is probably the best self-healing character, with his skill giving tons of free EP to burn. The Aura affects your squadmates as well - when combined with Alok's skill, the whole team would heal for 10 HP per second. The aura also synergizes with Miguel's passive, consuming the 70 EP from each kill even faster.
1 - Alok
Skill: Drop the Beat - Heal 5 HP/ second and boost movement speed for all allies in the radius for 10 seconds.
After Chrono's nerf, Alok has come back to the top once again. The best part of his ability is probably the "aura" nature, with all teammates in the area sharing the effect. This works best in squad mode - you can get up to 400% efficiency by grouping up together. The speed bonus is just the cherry on top - your squad would be able to move around the map faster.
Interested in more of our articles related to Garena Free Fire? Please check out this post to find out Which Real-Life Location Bermuda Map Was Based On.