While GTA Vice City is an old game with simplistic mission designs, there is still plenty of fun to have while playing them. Most people prefer the shooting quests, as it is the most polished mechanic in the game. In this article, we are going to list out the best missions in GTA Vice City.
Table of Contents
1 - Phnom Penh '86
This is one of the more stylish missions in which players don't have to worry about driving and just focus on shooting. The driving mechanic is pretty clunky in the game and we must say the worst missions in GTA Vice City are the ones with a focus. In Phnom Penh '86, Tommy Vercetti raids Prawn Island using a helicopter from the mansion and its built-in M60.
After killing the group of mobs on the roof, Lance Vance would drop Tommy on the ground to retrieve the money inside the building. The mission is completed after another rampage from Tommy. Overall, this is amongst the best missions in GTA Vice City and the whole series.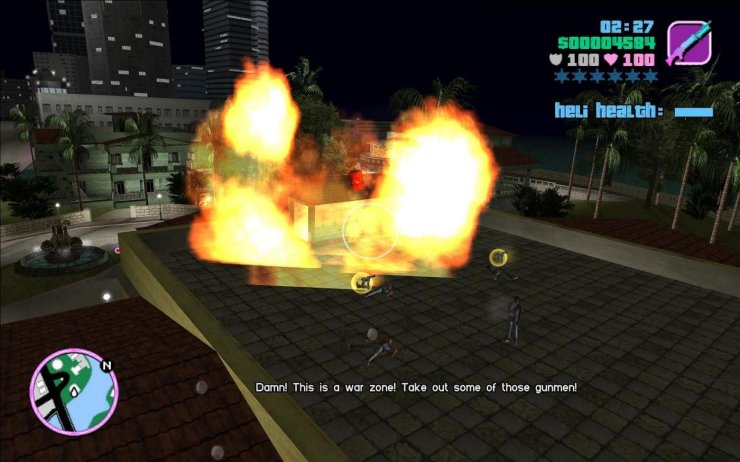 2 - G-Spotlight
The final mission from film director Steve Scott to Tommy. In G-Spotlight, Tommy's task is to perform a crazy stunt, jumping from roof to roof on a fast bike. After breaking up a window and get to a spotlight, Tommy fires it up and modifies it to show a picture of Candy Suxxx's breasts with the name Suxxx underneath them.
The premise of the mission is utterly absurd, which is a nice change of pace comparing to the usual.
3 - Keep Your Friends Close...
This is the final mission of GTA Vice City. Overall, this is pretty iconic, as Lance Vance's betrayal of Tommy Vercetti is one of the most memorable moments in GTA Vice City. While this mission has a reputation to be pretty difficult, there is definitely a lot of fun to be had.
In this quest, players as Tommy has to fend off an army of mafia mooks who are trying to steal their cash. Afterward, they need to deal with Lance Vance and Sonny Forelli. Afterward, players get a Hunter helicopter to use, which previously can only be spawned using GTA Vice City cheats.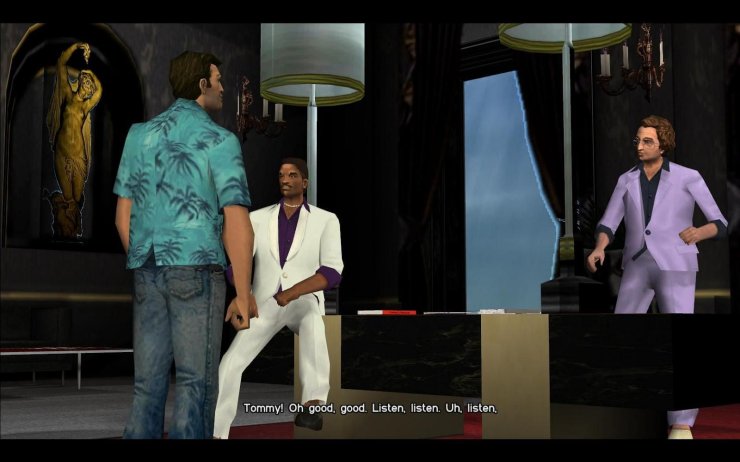 4 - All Hands on Deck!
All Hands On Deck! is the final mission of retired army colonel Juan Cortez. In this mission, Tommy has to protect Cortez's yacht from an army of French secret services, who come with a lot of firepowers. If players like mowing down waves of enemies, this is one of the best missions for that purpose.
Tommy's need to fend off waves of boats, boarders and even helicopters.
5 - The Job
The Job is one of the earliest heists in GTA and can be considered a classic example. It is the last Malibu Club asset mission, in which Tommy will set up a heist at the El Banco Corrupto Grande.
The Job is a blast to play through, and as usual, things go wrong. Tommy manages to come out with the money just to be surrounded by SWAT. Afterward, Hilary gets shot and the team has to shoot all the law enforcement to escape.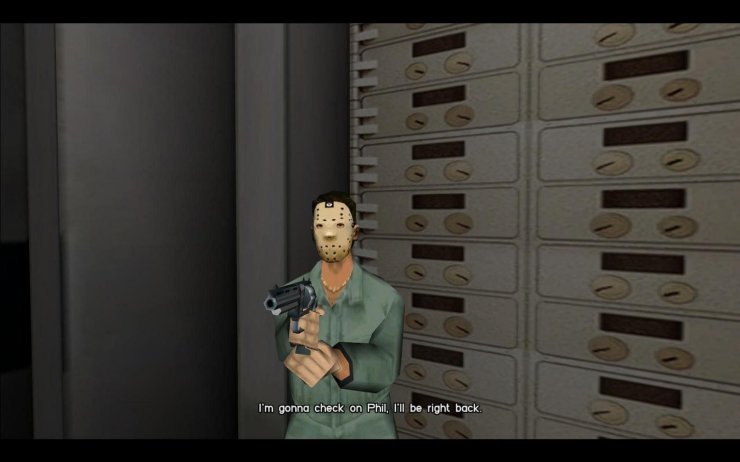 This is the end of our guide for the best missions in GTA Vice City. Interested in more of our articles related to the GTA Series? Please check out this post to find out more about the Top 10 Best GTA San Andreas Car Mods.