Securing loots in Free Fire is one of the most important things you need to do at the beginning of the game. The weapon you found could alter the course of the game drastically, as the starting phase is always the hardest.
In this article, we are going to showcase the best tips and tricks to loot efficiently in Free Fire BR Mode. By following this guide, you should be able to acquire the best weapons and armors in game in the shortest amount of time.
1. Land before opponents
Free Fire players usually don't realize that the game already begins the moment they step foot onto the plane... and not when they land. Checking the plane's route and pick a landing position is the first thing you need to do in both squad and solo matches.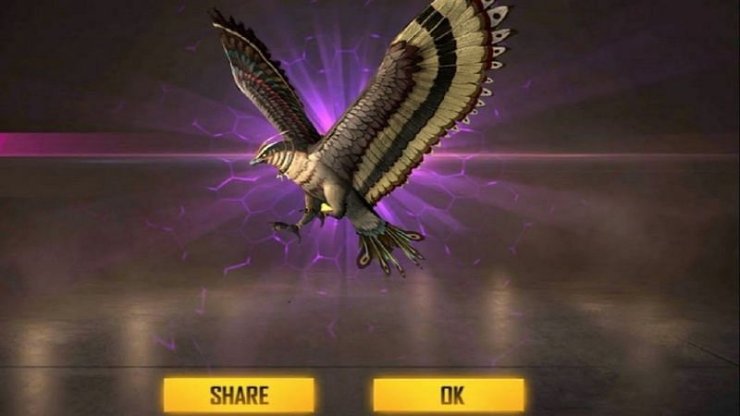 The usual "first come, first serve" principle applies in Free Fire. Therefore, teams who land first will get their pick of the gears on that location, while their slower opponents are likely to find nothing.
It is best to have at least one person on the team equip the falcon pet so that the whole squad can get to the ground faster. If you are slower than your opponent, it is best to change course to some nearby place instead of contesting.
2. Identify weapon spawns while in the air
While landing in a hot drop, players need to identify the spawning locations of weapons and weapon types while they are in the air. This allows you to rush drop and acquire the weapon immediately. In hot drops, picking up a good weapon first can get you a lot of easy kills.
While looking out for possible enemies landing, you should begin to walk around and check for more loots. Wasting too much time on fighting is actually bad, especially when there are multiple enemies around.
3. Land in areas with buildings
While you can find loot everywhere in Free Fire, buildings are still the best places to get the highest tier weapons and armors. In addition to that, they also provide protection from opponents while you are scrounging around. This is why clearing out the buildings is the first thing you need to do when exploring an area. Once all the structures have been looted, players can begin to check the surrounding areas for other items they might need. It is best to land on buildings in these Free Fire high level locations to get the best chance for drops.
4. Rotating frequently to find better loot
One of the more common mistakes that players often make is to ignoring loots in later phases of the game. Even if they already have a good assault rifle, getting a sniper for backup is always nice. Besides that, gaining more grenades and gloo is also very crucial.
Therefore, try to plan your rotate route with every circle phase so that you can check out loot points like buildings. This way, you will gain ample supplies for the final fights.
5. Land in zones with high tier loots
It is hard to survive hot drops due to the number of enemies who have the same idea as yours. However, if you managed to win the fight while looting efficiently in Free Fire, it would be smooth sailing from thereon. Coming out with high level armors, weapons and good attachments will give you a massive advantage to claim the final Booyah. This is the end of our guide for looting efficiently in Free Fire. Interested in more of our articles related to Garena Free Fire? Please check out this post to find out more about the 5 Reasons Why Most Players Fail To Reach Heroic Rank In Free Fire.