Apart from having a well-developed app, another reason which makes Free Fire become so popular is about having a strong community where players can get to know others from different regions. Apart from common social media like Twitter, Facebook or Discord, Whatsapp is also a major way for players who have the same hobbies and interests to be connected. If you're also a die-hard fan of this battle royale game, come and join the biggest Free Fire community with the official Free Fire WhatsApp group link right below.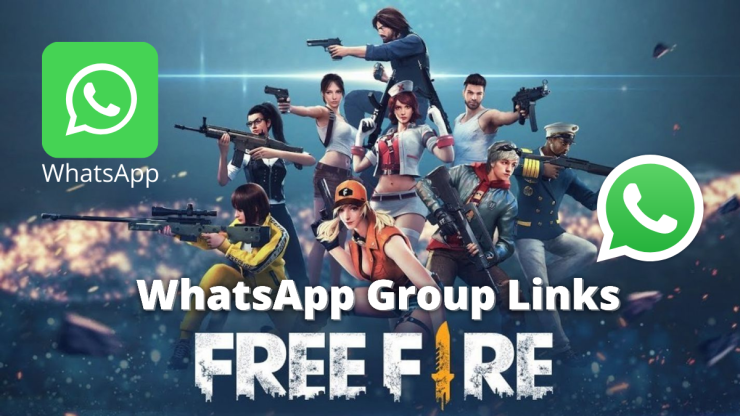 What is Whatsapp
For the universe, Whatsapp is a text and voice messaging application that is developed by an American software company. After being released in 2009, the app has become so popular across the world thanks to its renovating features and convenience.
With Whatsapp, people get connected to each other more easily, conveniently, and freely as the app is based on wi-fi or data roaming to send and receive messages. It means that you can communicate with people from every corner of the world at any time without worrying about the fee. That makes Whatsapp a great place for game players around the world to get connected and discuss their hobbies.
Using Whatsapp, users can communicate with other people in their contact list individually or set up a group chat in which several people can take part in. To join a group chat for Free Fire players in Whatsapp, you will need to either be invited by a person who is already a member or get the Free Fire Whatsapp group link. This article will introduce some major Whatsapp group for Free Fire lovers in India but there will be a few things you need to know before joining these groups. How to join a group on Whatsapp
First of all, to join a Whatsapp group, you need to have an account on the platform first. After downloading the app from the app store, you can launch the app and register an account with your phone number. You will need to verify your number with a code. Don't forget to set up a strong password to protect your account more effectively.
As mentioned above, there are two ways to join an existing Whatsapp group:
Ask a friend who is already in the group to send you an invitation
Get access to the group with a Whatsapp group link, send a request, and wait for permission from the owner.
Apart from WhatsApp, Discord is also a great place for gaming communities as there are different servers for different titles. You can also join the Free Fire Discord server in which you can find people with the same interest, find their team members and learns more tips and tricks for better gameplay. Popular Free Fire Whatsapp group link
Just like many games. Free Fire community is quite active on Whatsapp as you can find several groups on this messaging platform. Here are the links of most common Free Fire Whatsapp group link in India for players in different languages:
Free Fire Whatsapp group link
Free Fire Indian Whatsapp group
Free Fire Malayalam WhatsApp group link
Free Fire WhatsApp group link Tamil:
Free Fire WhatsApp group link Kerala
To join Free Fire groups or any group on WhatsApp, you just need to click on the invite link to be directed to the group. Click "Join group" to send the request and wait for permission from the admin so you will be also to send and received messages and media in the group.
Suggested post: Free Fire: Thermal Scope VS 4x Scope, Which One Is Better?
Free Fire Whatsapp group link: Rules and regulation
When it comes to online communities, different groups will apply different rules and regulations applied but there are some common points which you have to keep in mind to avoid causing troubles. First of all, when it comes to a public group, every member should be polite and respect other members of the group. Try not to be offensive, bullying, or bring up hate speech, controversial content to the group. In addition to that, please note that you should not try to take advantage of these groups with scams and feuds. Anyone who violates the regulations of Whatsapp groups will be warned or blocked out of the group by the moderators and admins.
Above is all you need to know about Free Fire Whatsapp group link and what to note for when joining the Free Fire community on Whatsapp. Visit our website Gurugamer.com for more interesting news about games and entertainment.
Also read: What Is Free Fire Lite Version And Is It Safe To Play?