Eligible players have received the free 5-star character Aloy on the release date of Genshin Impact 2.2. After getting the update, players will obtain this character from the in-game mailbox. Aloy's best role in your team build is sub-DPS. Check out this full guide for Aloy's sub-DPS build in your party.
I. Reasons To Use Aloy As Sub-DPS
The main reason why you should use Aloy as a sub-DPS is her elemental burst: Prophecies of Dawn. When her talent reaches level 10, Prophecies of Dawn can apply Cryo damage on a large scale. Moreover, she can cause 646.5% of DMG that is one of the highest DMG stats in Genshin Impact.
In addition, the cooldown time of Aloy skill is very short which is only 12 seconds and it uses only 40 energy points. However, this skill only causes damage once. Therefore, you should use her burst to set up the Melt reaction to multiply DMG by 1.5 times.
Moreover, Aloy's ATK stats and her elemental DMG are also boosted a lot. The power of her elemental burst will definitely blow your mind.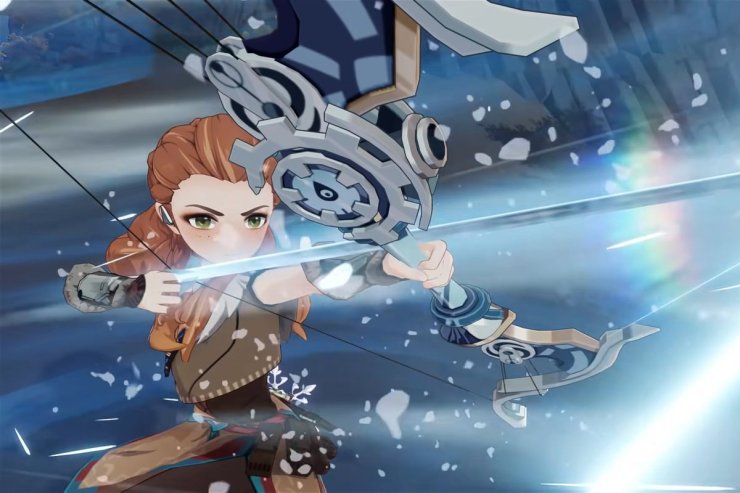 The second reason to use Aloy as a sub-DPS is her elemental skill: Frozen Wilds. Aloy's elemental skill can reduce the damage the enemy can deal by 15% at level 10. Moreover, the ATK stats of Aloy by 16% and all party members are also increased by 8% within 30 seconds. It makes Aloy a useful sub-DPS and supporter in your party. In addition, when you upgrade this character to higher levels, the DMG stats of her elemental bursts and skills are increased a lot.
II. Aloy's Sub-DPS Build
To maximize the power of Aloy, you should use her elemental burst after 8-9 seconds. Besides. you have to build her in a proper way. In specific, you have to choose the best weapons and artifacts to build Aloy as a useful sub-DPS and supporter to make your party more powerful.
1. Best weapons for Aloy sub-DPS
The best bow for Aloy's Sub-DPS build is Elegy for the End. This 5-star bow with a base ATK of 46-608. Moreover, it has a high Energy Recharge stat of 12-55.1%. Apart from that, it increases elemental mastery and gives her DMG stacks. When she hits 4 accurate shots and collects 4 stacks, her elemental skills and bursts will get a buff.
Not only Aloy but all party members will have buff in the elemental mastery by 100-200 and ATK by  20~40%.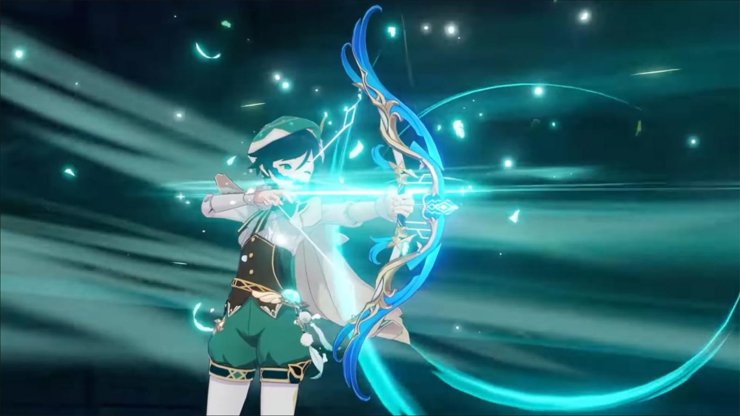 If you can't obtain this 5-star bow, you can try to get a 4-star weapon for Aloy. The Stringless is an ideal option for Aloy with a medium base damage of 42-510. Additionally, Elemental Mastery is also increased by 36-165. It makes her elemental bursts and skills more powerful that is very suitable for her sub-DPS role.
Sacrificial Bow is the second choice for Aloy. Besides the Energy Recharge of 6.7% 30.6%, her skill has a 40~80% chance to end its CD. The third option is Mouun's Moon which increases the Elemental Burst DMG for this character.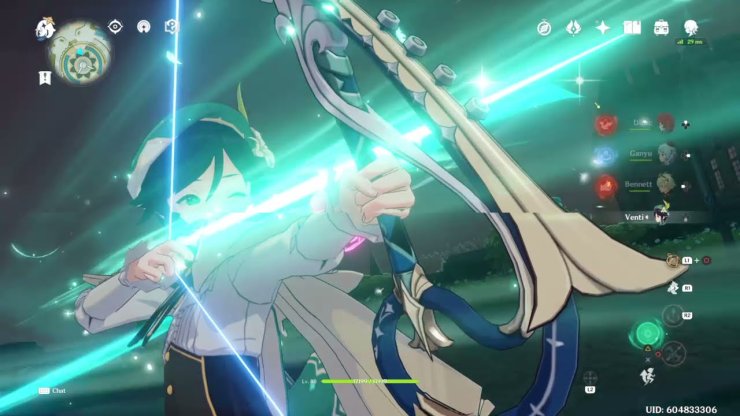 2. Best artifacts for Aloy sub-DPS
There are some artifact options that boost her elemental skills and bursts to make Aloy more useful in the sub-DPS and supporting roles.
The Exile 4-piece set: It increases the Energy recharge for all party members.
Berserker 2-piece set and The Exile 4-piece set: Aloy gets both Energy Recharge and CRIT Rate increased.
Emblem of Severed Fate 4-piece set helps increase the Elemental Burst DMG of Aloy by 25% of Energy Recharge. She can obtain a 75% bonus DMG.
The combo of Blizzard Strayer 2-piece and Noblesse Oblige 2-piece boosts both her elemental skill and burst DMG.
3. Best team build for Aloy sub-DPS
As you build Aloy as a sub-DPS and supporter, you need a main DPS for this team. Vaporize Team is the best team for Aloy's sub-DPS build that you can try.
You can combine Aloy with strong Pyro DPS, such as Klee, Yanfei, Hu Tao, Yoimiya, and Diluc. Bennett and Xiangling can be useful Pyro supporters in this party. You also need an Anemo supporter, such as Venti, Kazuha, or Jean.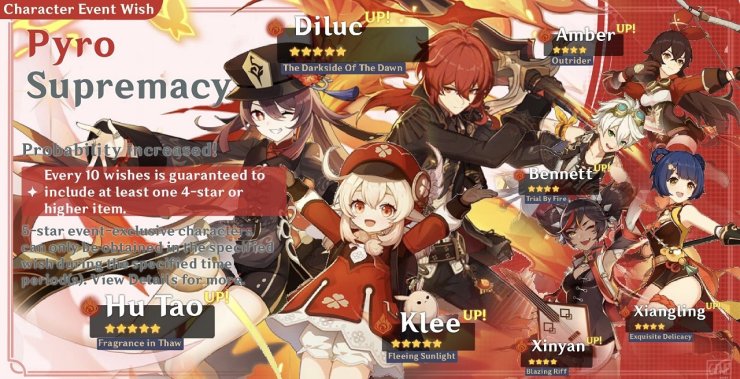 Those are all the best recommendations for Genshin Impact Aloy's Sub-DPS role.
>>> Also Read: Star Shaped Gem And Electro Seelie Locations