Along with the development of the Internet, there has been a considerable increase in the number of streamers in the streaming community. They all do their best to attract more viewers and interactions in a bid to earn more donations from fans. Some choose to apply weird tricks such as showing off their sexiness to rock fans on their live streams. That leads to many streamers preferring using tricks to develop their career rather than creating helpful or interesting content. And Moonwol is such a female streamer.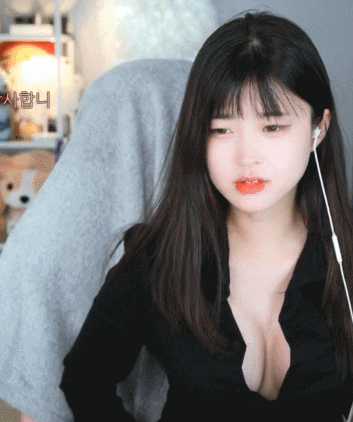 It is said that Moonwol is a newbie streamer in the streaming community, even in Korea. Although she has a beautiful face and an alluring body, the netizens didn't know this streamer a lot until an incident took place a few days ago. Accordingly, in a recent live stream on Twitch, Moonwol joined a bet on Roulette along with her fans. However, the loser was always a beautiful streamer. While Moonwol "continued" to lose the game, the viewers kept sending donations to her. Whenever losing a game, the streamer would unbutton a button until everything reached the climax. It's time she decided to stop her live stream.
However, that's enough for the viewers to see what they should see: The streamer almost showed off her whole sexy breast that was covered by a fragile shirt. Many wondered whether Moonwol would face a ban from Twitch or not because what she did was definitely what this streaming platform hoped streamers to do. There has been no specific information about her possible ban, but the video of her unbuttoning buttons being removed out of the platform. However, her fans recorded all of these moments, and they seemingly felt happy about her performance and spammed a series of Thanks on her live stream.
Note: This article reports news and photos that were publicized on social media or official channels of streamers for entertainment purposes only. Any information or comments that may cause misinterpretation, defame or distort the image of subjects involved will be REMOVED immediately once noticed. Please contact us at advertise@gurugamer.com for further actions. Thank you.
>>>Read more: Post Video Of Nude Bathing Midnight, Hot Girl Rocked The Internet, Video Immediately Removed