Free Fire Clash Squad has just started, and the beginning of the season is probably the best time for rank pushing. To do this successfully, picking the correct character skills is a must. In this article, we are going to list out the best characters for rank push in Free Fire Clash Squad Season 9.
Table of Contents
1 - Alok
With Chrono's ability massively nerfed, Alok's Drop the Beat has risen to the top and become the best skill in the game, once again. It is still an all-rounder skill that any player could pick.
Drop the Beat's costless healing and speed are useful in both Battle Royale and Clash Squad. If you are having problems with picking an active ability, Alok is probably your best generic choice, as he won't clash with any builds. 2 - Jota
After the OB29 buff, Jota has become a top tier character in both battle royale and clash squad. With Jota's ability, players would recover some HP when hitting an enemy, with a further 20% HP boost when knocking down one.
In clash squad's fast and brutal combat, you might not have enough time to pop a heal. Jota's sustained assault deals with that problem by allows you to regain HP while shooting. 3 - Wukong
Playing mind games with Wukong's camouflage can be very effective, especially in the early rounds of the match. At max level, you can turn into a Bush for 15 seconds and surprise enemies rushing past.
The best part about this skill is that taking down enemies would reset the cooldown, allowing you to disguise once again. Just avoid using it on locations that a bush can't grow like buildings or concrete. 4 - Dimitri
Dimitri has become one of the best characters in the game and an alternate choice to Alok. His skill is a similar healing aura, however, it also allows players and teammates to get up by themselves if downed. B
y activating Healing Heartbeat at the right time, you can save teammates while fighting enemies simultaneously. Furthermore, you can also activate it during a sniper battle to avoid one hit kills - enemies won't be close enough to finish you off while you are getting up under the skill's effect. 5 - Shirou
Thiva, the only character to get a buff in the OB30 patch, is definitely more useful now. His ability is best used in combination with high damage weapons like Shotguns or Sniper rifles to make use of the 100% AP shot. The tracking is fairly useful in both close and medium range fights in Free Fire Clash Squad season 9, as enemies can be anywhere in this mode.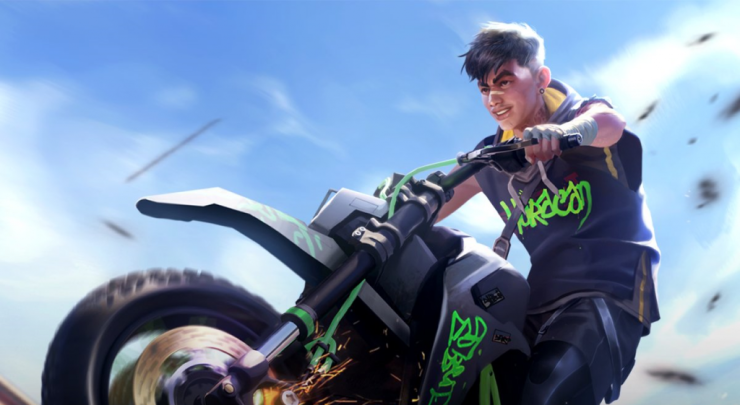 Interested in more of our articles related to Free Fire? Please check out this post for the Top 3 Weapons To Push Rank In Ranked Free Fire Clash Squad Season 9.