The gaming industry is in full swing over the past few years with the rise of many pro players, gaming influencers, and streamers. When it comes to streaming, Twitch is obviously the most popular streaming platform with more than 14 core users and 0,8 crore active streamers. Despite having a whopping number of streamers, there are only a few who managed to make it big on the platform. 2020 is coming to an end so today, let's take a look at the most followed streamers on Twitch in 2020. Note: This article reports news and photos that were publicized on social media or official channels of streamers for entertainment purposes only. Any information or comments that may cause misinterpretation, defame or distort the image of subjects involved will be REMOVED immediately once noticed. Please contact us at advertise@gurugamer.com for further actions. Thank you.
1. Ninja - 1,63 cores followers
Being well-known as a pro player and top streamer, Ninja remains his no.1 position on the biggest game streaming platform with 1,63 crore followers and counting. This number is nearly twice as much as the second place so Ninja is supposed to maintain his position firmly in the future. In fact, the streamer soared into fame for streaming games like Fortnite, Halo and many other games and was also top the list of highest-earning streamers last year. 2. Tfue - 0,97 crore followers
Thanks to the popularity of Fortnite in the US, Tfue managed to gain a whopping amount of followers and landed on the 2nd position. However, just like Ninja, he recently has moved on with other games instead of just sticking to Fortnite. 3. Shroud - 0,85 crore followers
Being widely heard for his hilarious aim in CS:GO, Shroud quickly became a popular streamer among the gaming community. He also has the reputation of being a "human aimbot".
4. Rubius - 0,72 crore followers
Despite not speaking English, the Spanish streamer and Youtuber ends up with the 4th position on Twitch with more than 0,7 crore followers by December 2020. He is also the only non-English speaker to get into the top 10 most followed streamers of the year.
5. Myth - 0.7 crore followers
Although the madness for Fortnite is no longer, Myth still manages to keep his old followers come back and acquire more and more new viewers. He is admired for his amazing building skill in Fortnite but there is more about the streamer that you will want to explore yourself.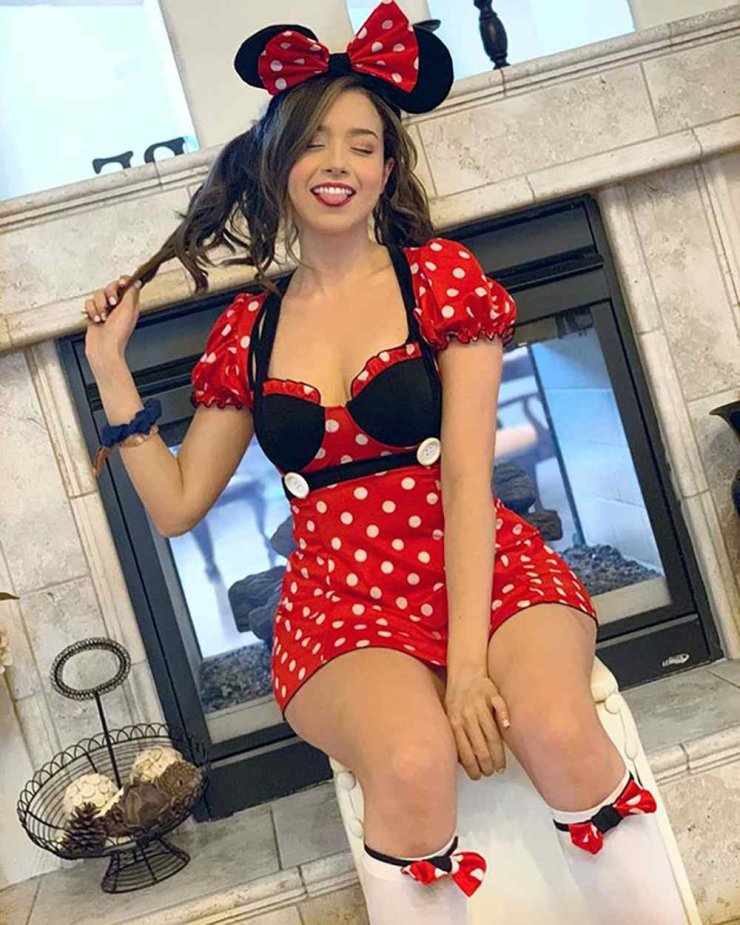 6. Pokimane - 0,65 crore followers
Being the only female streamer to get into the top 10 most followed streamers on Twitch, Pokimane has a huge fanbase community not only on the streaming platform but also on other social media.
7. Auronplay - 0,59 crore followers
An emerging Twitch streamer who gain a reputation as a GTA 5 streamer, Autoplay is also one of the leading streamers in the Among Us hype. The streamer once faced a Twitch ban for his bizarre but the ban was quickly lifted up later.
8. TimTheTatman - 0,58 crore followers
From CS:GO, Call Of Duty to Fortnite, TimTheTatman is one of a few versatile streamers who successfully pull off every title, acquire a huge number of viewers and never look back since the begin 9. Summit1g - 0,57 crore followers
Summit1g is a legend on twitch who belongs to the first generation of Twitch streamers. After a 10-year-long career, he has gained more than half a crore followers and he completely deserves it.
10. TheGrefg – 0,52 crore followers
The Spanish streamer who has already been popular for streaming games like Fortnite and Minecraft continues to create a stir with Among Us and Fall Guy.
Also read: Who Is Sykkuno, The Fastest-Growing Streamer On Twitch?