It is 2020 now and girl gamer is no longer a strange concept anymore. Just open up the Internet and you will find a bunch of hot girls playing video games and streaming on Youtube and Twitch. Some girls didn't even know that they have become famous because of their one picture.
Recently, gamers all over the Internet have been searching for the girl in this picture, who was playing a fighting game on a console while wearing nothing. The picture was taken from behind the girl so no one was able to tell who she was. And so people have been setting out a quest to find who she is. After sometimes searching, some passionate "investigators" have found out about her identity. The girl was found out to be a famous Thailand gamer called "munkawchaos". It turns out that this was not the first time munkawchaos did such a sexy shot like this. This picture is only one in many sexy photos that she has posted on her Instagram.
Her Instagram description writes "Welcome to the world of my boobs" and it is true that her huge boobs are her ultimate weapon to attract people. Her Instagram account is currently having 746 thousand followers. While there are many people doesn't agree with the way she shows her body to seek attention, a lot of people love to enjoy watching her burning hot photos on Instagram. I mean how can it be a crime to enjoy watching such a beautiful body.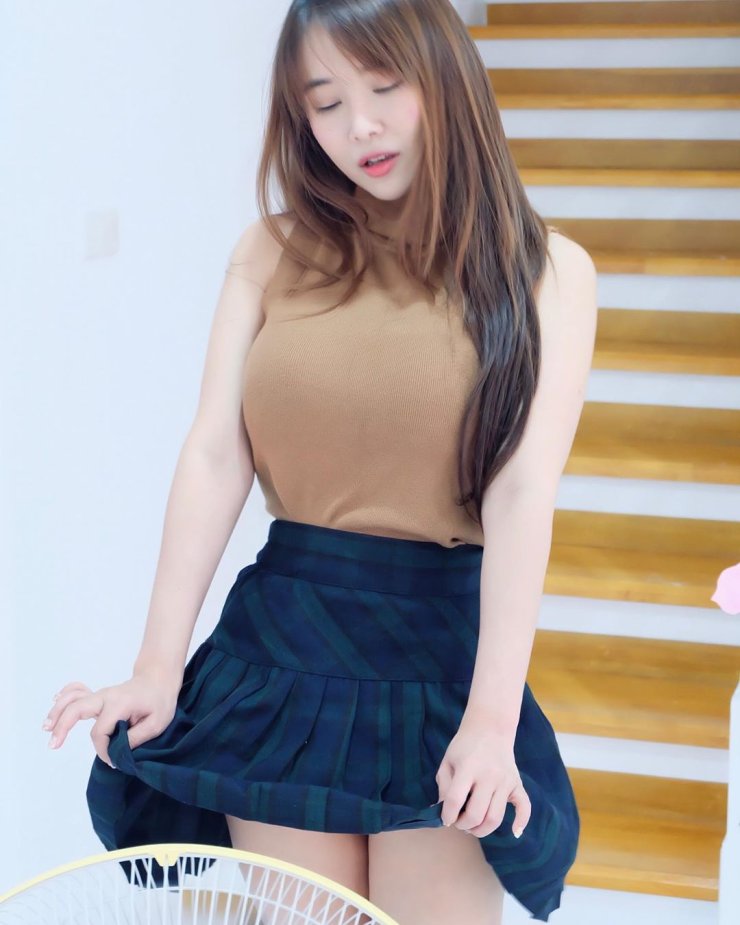 Also check out: Renee Gracie, Former Australian Racer Turns Pornstar, To Claim It's The Best Thing She Has Done