At the time of writing, there are 40 characters available in Genshin Impact. You can freely mix and match the characters to form your dream team. But with so many things to learn about the game, finding your comfort picks can be daunting. So, if you want to solid place to start, take a look at our Genshin Impact tier list!
SS+ Tier
The SS+ characters are by far the strongest in the Genshin Impact universe. The characters in this tier can pretty much carry your whole party through most of the game's content. However, some are more difficult to use than others. You'll need practice and good knowledge of the game to make the most out of them.
The SS+ Genshin Impact tier list includes: S Tier
The next in line is the S-tier characters. They're slightly less powerful than the SS+ tier but still a force to be reckoned with.
The S-tier characters in our Genshin Impact tier list are: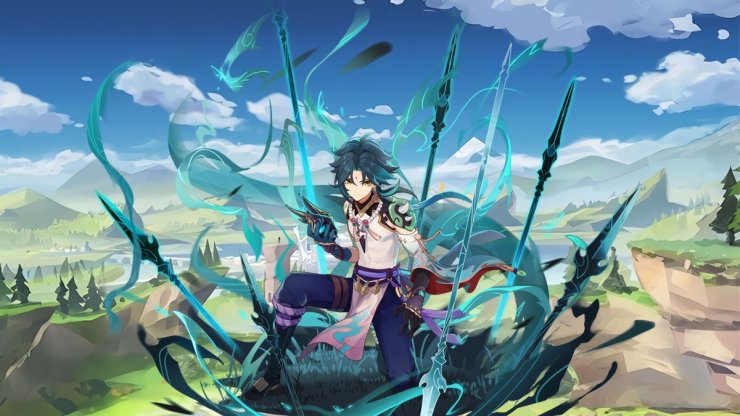 A Tier
The A tier contains characters who put up a decent performance but lacks something that makes them stand out. They're good picks for mid-game content and some easy events or missions.
The A-tier characters in the Genshin Impact tier list 2.1 are: B Tier
This list includes characters who have potential but require you to put much more effort into unlocking it. They will be your main choices for early to mid-game content. As soon as you get hold of enough Primogems, we recommend doing some gacha and switch to a higher tier.
Check out all the B-listers in Genshin Impact: C Tier
C-tier characters are nowhere near as useful or strong as the other characters from the upper tiers. In fact, the power gap is pretty huge. To make the most out of the C-tier characters, you need to put in a lot of investment and build a suitable team combo. They are only viable for early-game content.
With that said, check out the following C-listers in our Genshin Impact character tier list: D Tier
We've reached the last tier in our list today. And the D tier only has one character in it: Amber.
Everything about this character is off. Her elemental skill has a long cooldown, very low damage output, and scales with her HP. On top of that, it's perhaps the worst skill in the game to trigger manually. Her elemental burst and normal attack also have nothing much to offer. There you have it, a complete Genshin Impact tier list in the latest 2.1 update of the game. If you're starting out, we suggest sticking with a team of B-listers first. They do a solid job and are quite easy to maneuver. Once you're familiar with the game, switch to a better party.
To create your own tier list, use the templates for the Genshin Impact tier list maker at TierMaker.
>>> Read more about Geo Genshin Impact Characters to know their weaknesses and how to defeat the Geo boss!